Seeing the World through Nature is a new inspiring environmental education project to assist teachers of blind and visually-impaired pupils.
This international project is a collaboration between the Polish Society for the Protection of Birds (the leading partner), BirdLife Malta, BirdWatch Ireland, BirdLife Cyprus and the Polish Association for the Blind, and is funded by the European Commission through its Erasmus+ funding stream.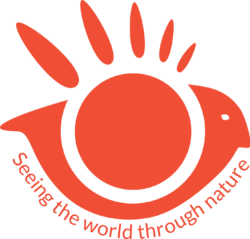 The project kicked off in January 2020 with a meeting between all partners hosted by BirdLife Malta at Salina Nature Reserve.
The aim of the project is to develop environmental educational resources for teachers who work with blind and visually impaired children, in consultation with international experts in this field. These resources, as well as a mobile application to assist children in the recognition of birds, will then be made available free of charge to educators in each of the partner countries, and across the BirdLife International partnership.
Everyone should have equal opportunities to learning and this project is a step forward in doing so. Moreover, the project will strengthen the confidence of teachers to deliver nature based learning and integrate it into their curriculum subjects.
Whilst BirdLife partners are bringing their expertise in the field of nature education, the Polish Association for the Blind's experience and knowledge is invaluable on the project to adapt the resources accordingly.
The project is also drawing inspiration from Spring Alive, the ongoing multi-national environmental education project centered around migratory birds, operated by BirdLife partners across Europe, Central Asia and Africa.