Nature and mental health
Did you know that one in four of us are affected by a mental health problem at some point in our lives? Have a look around you and think about all the people you know. The chances are a few of them will have a mental health problem if you don't have one yourself.
In Malta, 96.2% of the population is living in an urban area. Just by doing so there is a 40% higher risk of suffering with depression and a 20% higher risk of an anxiety disorder.
However, recent research has shown just two hours a week in nature can help lower your stress levels and improve your happiness.
This page explains the mental health (and some physical health) benefits of spending time in nature with tips and ideas to try out. We also have formal ecotherapy programmes, and have information about how to get involved!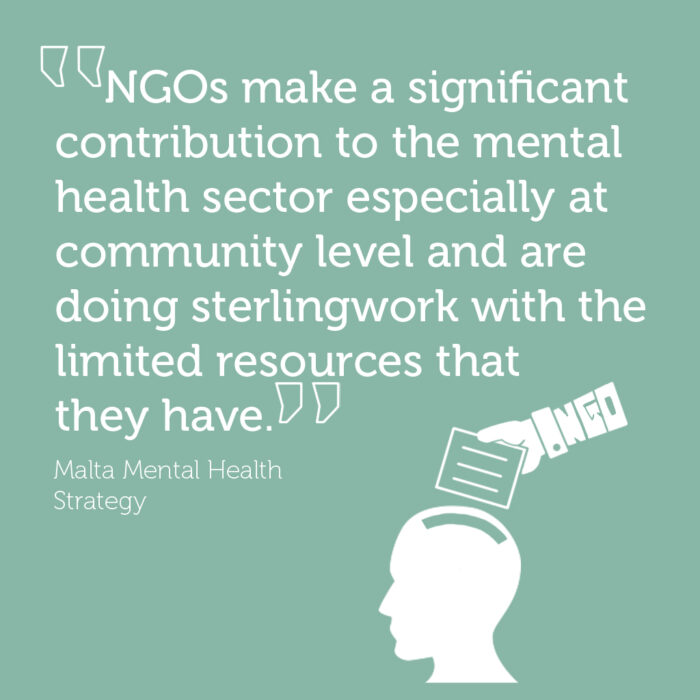 How can nature benefit your mental health?
Have you ever experienced being totally surrounded by nature and feeling truly at peace with yourself, just enjoying the moment of where you are? Nature is a sensory, calming and inspiring environment.
No wonder the research demonstrates that spending time in nature has helped with mental health problems including anxiety and depression! In the UK, ecotherapy sessions have been prescribed by doctors to help with mild to moderate mental health illnesses. Spending time in nature can really help everyone by:
+ Improving your mood
+ Increasing motivation
+ Reducing ADHD symptoms
+ Reducing feelings of stress or anger
+ Improving your physical health
+ Improving your self-empowerment and self-esteem
Everyone has their individual experience of nature; it doesn't matter whether you are snorkelling or walking in the countryside. The important thing is that you spend some time really connecting with your feelings about the nature around you, appreciate the sights, sounds, smells and different textures.
What is ecotherapy?
Ecotherapy is a type of therapeutic treatment which involves doing outdoor activities in nature. There isn't one single definition of ecotherapy, but it's often used to describe a regular, structured activity that:
* is led by trained professionals (sometimes therapists), who are there to support you
* focuses on doing an activity, rather than on your health
* takes place in a green space
* is related to exploring and appreciating nature
* involves spending time with other people or spending more time self-reflecting
What happens in ecotherapy?
Ecotherapy can take place in both rural and urban settings, including parks, gardens and at one of our nature reserves. It involves varying amounts of physical activity, depending on the type of programme. It can include activities that focus on:
* Working in nature, such as a conservation project, gardening or farming
* Experiencing nature, such as listening to birds signing or taking a walk along the beach
Ecotherapy in Malta: Blooming Minds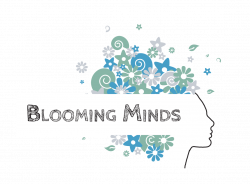 Blooming Minds is an ecotherapy programme in Malta designed by BirdLife Malta and the Richmond Foundation to help people living with mental health problems.
Thanks to initial funding from the Malta Social Impact Awards in 2018 and working collaboratively with the Richmond Foundation, we have used our respective areas of expertise to develop an engaging and inclusive programme of outdoor sessions that will work to improve people's mental health as well as foster an appreciation for the environment and the benefits of spending time in nature.
We created a Facebook page where we will share information about mental health in Malta that will be useful not only for people that struggle with mental health problems, but also for people who support them, and for anyone that would like to learn more to break the stigma behind mental health. We invite everyone to join our group.
Watch our journey so far in the video below!
Types of ecotherapy offered in Malta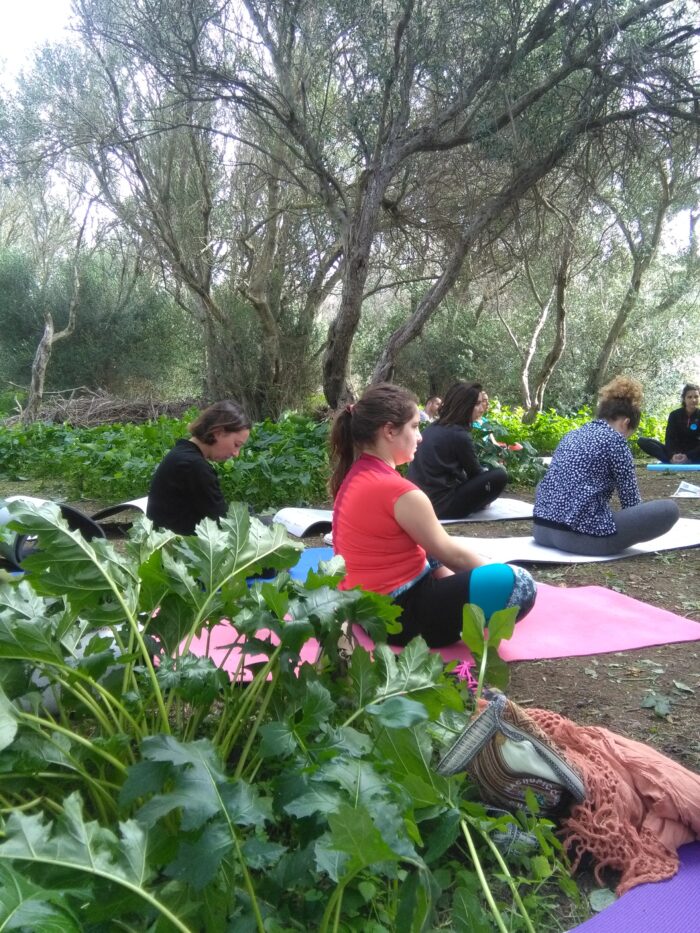 Green exercise therapy involves doing exercise in green spaces for example walking along the beach, yoga in Simar Nature Reserve, running in Buskett Woodland.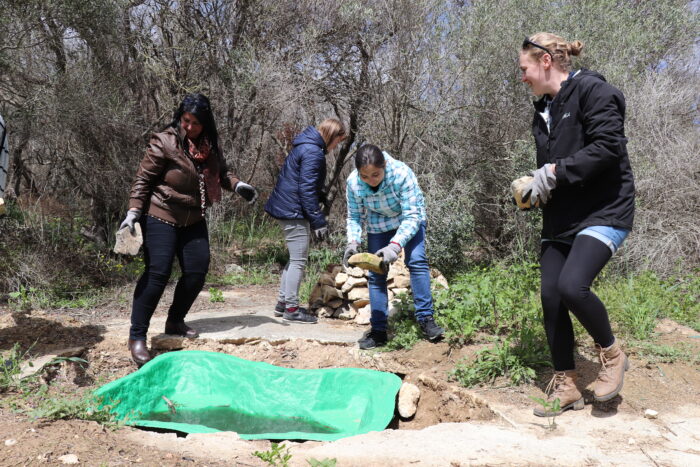 Green gym combines physical exercise with protecting and caring for natural spaces for example building a pond or maintaining habitat at a nature reserve.
Nature arts and crafts or doing art in or with nature. Can include creating art in green space using the environment as inspiration or using natural materials such as pine cones or stones.
Social and therapeutic horticulture involves gardening work such as growing food in your garden, roof or on your balcony.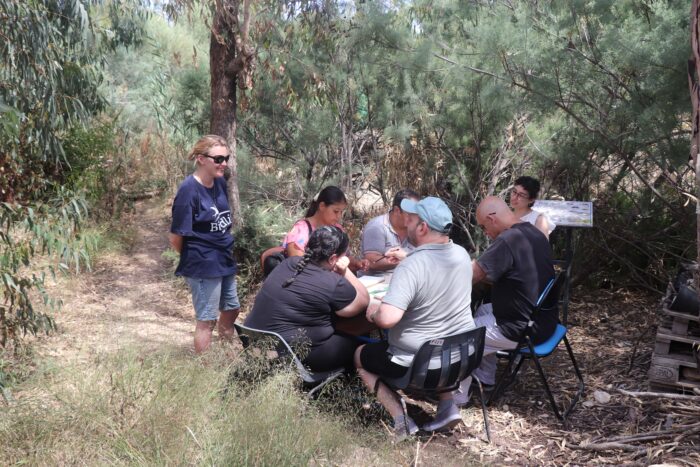 Wilderness therapy involves spending time in the wild and doing activities together in a group, for example camping at Għajn Tuffieħa.
Resources
Ecotherapy at home! Download this leaflet to see how you can enjoy nature to help improve your well-being!
Ecotherapy at home, for kids! Download this leaflet to see how your children can connect with nature and grow their own vegetables to help improve their well-being.

Team building ecotherapy activities. If you are a small company or group who would like to do some team building ecotherapy activities download this flyer to find out more information.
Our nature reserves. If you are feeling like you need a bit of nature, why don't you visit one of our nature reserves? Find out more information about opening times here.
Blooming Minds FB page. Follow us on Facebook to keep up to date with this programme.
Richmond Foundation website. If you need more information about mental health please visit the Richmond Foundation website and the Richmond Foundation Facebook page.
Walk and Talk is a platform for people to begin speaking about difficulties they may face with mental health. Follow them on Facebook.
Mental Health Strategy for Malta 2020–2030. Learn more about how Malta is tackling mental health here.
Mind UK is the UK's leading mental health organisation and they have an ecotherapy programme set up. If you would like to learn more about what they are doing follow this link.
Physical & Mental Health Benefits of Spending Time Outside from MyOpenCountry.
Useful contacts
It's OK not to be OK!
If you or a loved one need support please visit the Richmond Foundation on https://www.richmond.org.mt for more information or call 1770 for help!
Support Groups: https://www.richmond.org.mt/our-services/support-groups.
Psychological Support: https://www.richmond.org.mt/our-services/psychological-support-service.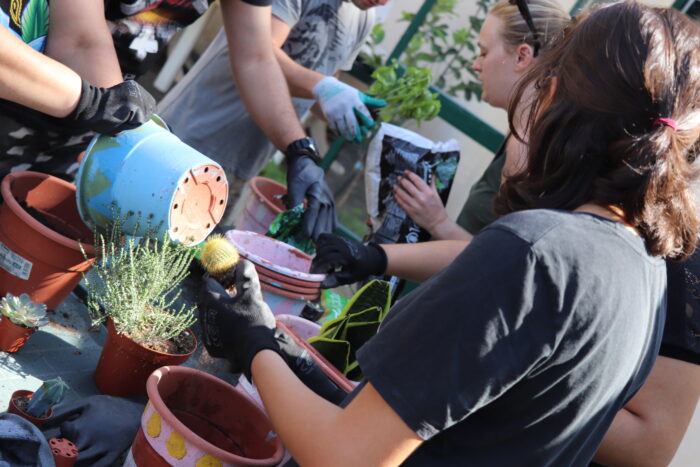 How can I help the project?
You can help the project in many different ways:
Donation. If you want to support our project you can donate any amount you can. To make a donation click here and specify you are donating for Blooming Minds.
Sponsorship and cooperation. If you would like to sponsor or collaborate with us please contact our Project Manager ([email protected]) to discuss how we can work together.
Team building activities. If you would like to help this project by taking part in team building ecotherapy activities, download this flyer for more information.
Become a media partner. 50% of the people in Malta struggle to find information on mental health. If you agree that mental wellbeing depends on the level of awareness, help us to solve this problem. If you are a journalist, or a blogger, or have a way how to explain to the public about our project, please contact us for comments and detailed information on [email protected].