Over 80% of primary state, church and independent schools take part in Dinja Waħda and a growing number of secondary schools are carrying out Dinja Waħda cross-curricular projects.
Mission
Dinja Waħda's mission is to connect children with nature and trigger behavioural changes that will lead to future adults who will treat our planet better than we do today through engaging environmental education activities.
Vision
To enhance existing and proposed education facilities through landscaping that will improve biodiversity, provide schools with opportunities to engage in experiential outdoor education and allow students to develop a lifelong regard for nature.
Ġonna Dinja Waħda are green spaces in school grounds that offer excellent opportunities for children to connect with nature. They:
Improve biodiversity within schools through the planting and maintenance of native species and the installation of suitable habitats such as ponds, stone piles and insect homes.
Provide opportunities for hands-on experiences that lead to developing active citizens who will protect environmental integrity.
Demonstrate the effectiveness of outdoor education in improving student motivation, academic achievement and individual-level outcomes such as creativity, problem-solving, social skills and self-discipline.
Create a framework within which students can construct their own learning.
Promote health benefits of green spaces in school grounds.
Showcase the value of green spaces as an integral part of school grounds.
---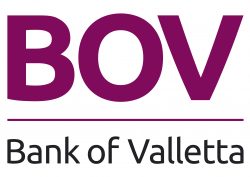 Bank of Valletta (BOV) is the educational partner of BirdLife Malta's Dinja Waħda programme, helping to deliver a toolkit that gives teachers and children a platform to consciously think about the environment and how to actively protect it through everyday decisions and actions. BOV is committed to considering environmental impacts as part of its decision-making process whilst also involving its staff in activities showing them how to be environmental-friendly both at work and at home.