What is bird ringing?
Bird ringing is a conservation tool used to study birds. It enables us to monitor the movement of birds giving an insight into aspects of birds' lives such as survival rate, productivity and migration patterns. This information ringing gives is vital to ensure the effective conservation of birds.
How is a bird ringed?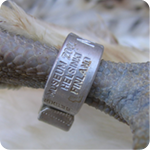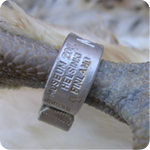 A lightweight metal ring with a unique number is placed around the bird's leg by a trained ringer. This unique number contains the details of the origin and the ringing organisation. Birds may be captured as young from the nest, or in different types of nets and traps. When the birds are ringed, they are often weighed and measured before being released. If a bird is caught in the net that has already got a ring, the measurements can be reported back to the ringing organisation, giving details on the birds' movements.
Ringing in Malta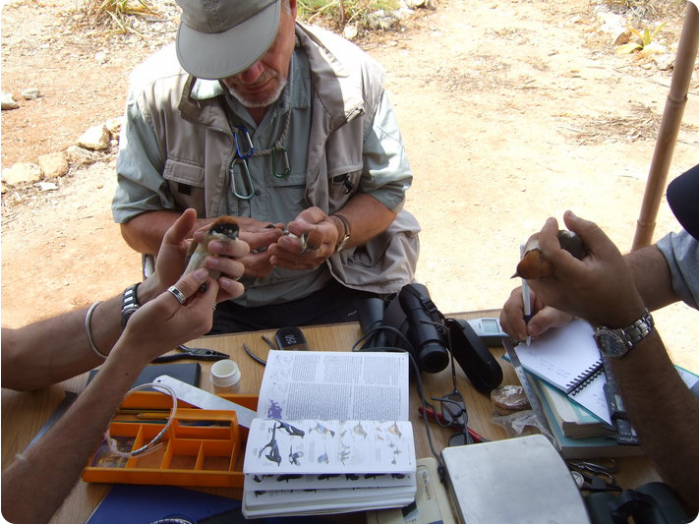 The Comino Bird Ringing Project
The island of Comino is a Special Protected Area which is of great importance for migrating birds. Sitting between the islands of Gozo and Malta and relatively undisturbed, Comino is the ideal setting for ornithological research. The project, which started in 1991, is undertaken twice a year, with large numbers of birds ringed and released.
The Valletta Ringing Scheme
This scheme sees ringing carried out in Malta throughout the year. There are currently two Constant Effort Sites in Malta at Għadira and Is-Simar nature reserves, where it is undertaken daily.
Seabird Studies
We also carry out yearly monitoring of the breeding colonies of Malta's seabirds as part of ongoing research projects.
Through our studies, a vast amount of data has been collected, giving us an important insight into the biology and ecology of these species in Malta. The findings of all ringing activity is published in BirdLife Malta's scientific journal, il-Merill.
Click on the feature below aired on Animal Diaries, a programme on Television Malta, to watch some bird ringing in action!