Foresta 2000 is an area of natural habitat which has been restored as a Mediterranean woodland. Overlooking Għadira Bay the site stretches almost coast to coast offering not only diverse wildlife, but also fantastic views across the valley.
The woodland is a mosaic comprised of steppe, woodland, garrigue and maquis habitat which provide shelter for birds, insects, mammals, reptiles and amphibians! This beautifully rich ecosystem has lots to offer visitors looking to immerse themselves into typically Mediterranean nature.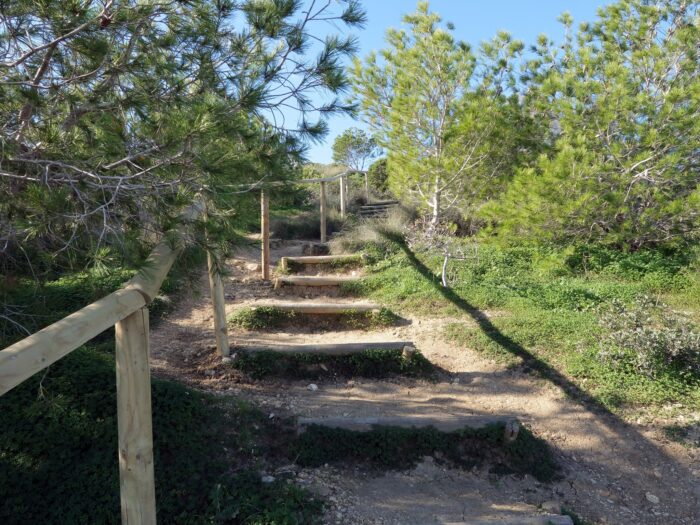 History
In the past Malta was covered in woodland, however when people arrived on the islands 7000 years ago, woodland was cleared to create agricultural land for growing crops. In 1995 BirdLife Malta came up with the idea of restoring this area of degraded woodland to its former glory. Being close to the beach at Għadira, the area was in permanent danger of speculation and development. The site is also of historical value, with several structures relating to past coastal military defence, and the 17th century St Agatha Tower that dominates the ridge. Over the years restoration work began on stabilizing soil, building drystone walls, marking out footpaths, and planting trees and shrubs. The planting plan provided for a mosaic of woodland and maquis, while existing areas of garrigue, steppe and farmland were to be preserved for a richer biodiversity. In 2004, BirdLife Malta invited Din l-Art Ħelwa and PARKS to join in the project and form a partnership to manage and fund Foresta 2000. To date, about 20,000 trees and shrubs have been planted, and work still continues on improving this diverse and beautiful woodland.
What To Spot
There's always something to see at Foresta 2000, with the forest providing shelter many forms of wildlife.
The woodland is made up of native tree species including Aleppo Pine, Holm Oak and Carob. These trees in turn provide a canopy for shade-loving plants such as Bear's Breeches and mushrooms like the Pine Bolete. The trees also provide suitable breeding spots for resident birds including the Sardinian Warbler and the Collared Dove.
As you make your way around the trails, take in the scents of the Fennel and Mediterranean Thyme. Take a look in the man-made pools and try to spot the Painted Frog, the only amphibian to be found in Malta.
Spring is a great time to visit for wildflowers. Hoary Rock-rose, Field Gladioli and Red Poppy line the paths, and a keen eye will spot Fan-lipped and Pyramidal Orchids in between.
In the summer, butterflies are in abundance. Look our for the Swallowtail, Clouded Yellow and Painted Lady. Foresta 2000 is also a great place to see reptiles. The Cat Snake, Mediterranean Chameleon and Ocellated skink are all common.
During the autumn, raptors use the trees to roost. You can spot Marsh Harriers and Honey Buzzards in the evenings, and also look out for colourful birds such as Hoopoe and European Bee-eater stopping by on migration.
In winter, French Narcissus and Almond Trees will be in bloom. Also listen for the calls of over-wintering birds like Blackcaps and Robins.

Book a school visit to Foresta 2000
Opening Hours & Getting There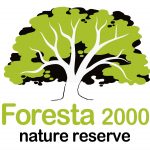 Foresta 2000 is open all year round and is accessible 24 hours a day. Entrance is free of charge.
Visitors are asked to observe the countryside code:
• Refrain from picking wild flowers and berries
• Keep to the footpaths
• Be careful if smoking, especially in dry season
No barbecues or fires are allowed, and visitors are asked to take any litter away with them. Due to the steep gradient, the trails are largely unsuitable for wheelchair users.
Foresta 2000
Triq il-Marfa
Mellieħa
The reserve is located on Triq Il-Marfa, past Għadira Nature Reserve. Parking is available on the road outside.
Accessible from bus stop 'Riserva' on the routes 37, 41, 42, 221, 222, X1.