Simar Nature Reserve is an oasis amongst a valley of agricultural landscape. The reserve takes its name from the sharp rush (Is-Simar in Maltese) which is regenerating throughout the reserve. The wetlands provide a safe haven for both resident and migrating birds.
Made up of a mosaic of habitats including open pools, reedbed, and trees, Simar is teeming with wildlife. The pools are attractive to aquatic birds like herons, rails and kingfishers, but also provide a home for the rare and protected Mediterranean Killifish and species of rare tassel-weed. Simar is a fully protected bird sanctuary, a Ramsar site, and a Special Area of Conservation within the EU Natura 2000 network.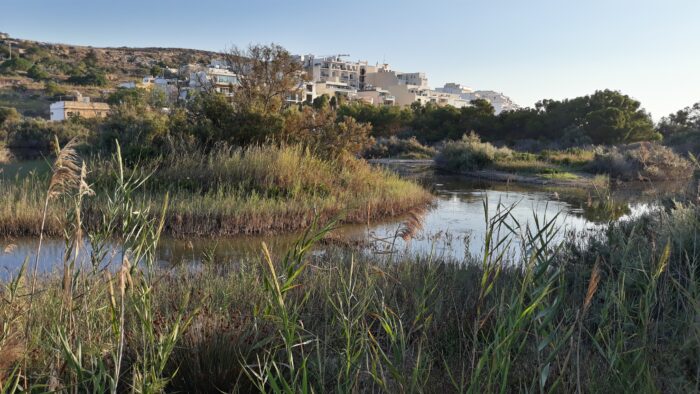 History
Simar lies at the end of Wied Il-Pwales – Pwales coming from the latin Palus, meaning "marsh". Up until the 1980s, Simar was a neglected, and largely used as a dump. Human activity such as hunting, littering, and sewage overflow left the area substantially degraded. Towards the end of the decade, the site was threatened with permanent destruction by proposals to build a theme park. Howerver, BirdLife Malta's alternative proposal to restore the wetland was accepted instead. Work began in 1992, with a network of pools, canals and islands created, hundreds of trees planted, restoring the site to the thriving wetland sanctuary it is today.
What To Spot
The reed beds offer a good hiding place for secretive species such as Water Rails, herons, egrets and shy warbler species. As you walk around the trail, look out for Mediterranean Chameleon and geckos camouflaged on the branches, and listen for the distinct call of the Cetti's Warbler.
During the spring, migrating Barn Swallows can be seen feeding on insects above the pools, where rare Mediterranean Killifish and various crustaceans dwell.
Simar is the only place on the Maltese Islands where Coots and Little Grebes breed and for the first time in 2014, a pair of Black-winged Stilts successfully bred at this reserve.

Book a school visit to Simar Nature Reserve
Photography Hide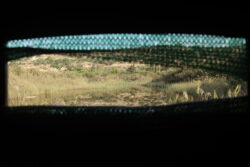 Interested in nature photography? Now you can book a slot at our photography hide at Simar!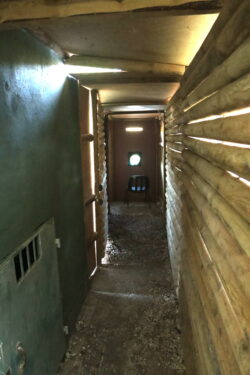 Built overlooking an area of open water which is lined with reeds and Tamarisk trees, the hide provides users with an on-the-ground slot for photographing waders, Common Snipe, Moorhen and Water Rail at eye level. In spring the hide should prove ideal for resting herons whilst also offering potential for smaller passerines like the Sedge and Great Reed Warblers.
Booking for a one-hour session (starting on the hour) is required against a donation of €2 for members and €5 for non-members.
The hourly slots for the use of the photography hide at Simar, available when the nature reserve is open for the general public (September to May), are:
Mondays, Wednesdays & Fridays: 2pm-5pm (2pm, 3pm, 4pm, 5pm)
Sundays: 10am-3pm (10am, 11am, 12pm, 1pm, 2pm, 3pm)
Click on the button below to book and you will be prompted to choose your slot and pay. Pre-booking and pre-payment are required.
Terms and conditions apply.
Opening Hours & Getting There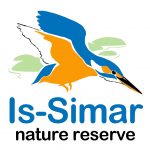 The reserve is open between September and May. During the week we're open on Mondays, Wednesdays & Fridays 2pm-7pm. On weekends we are also open on Sundays 10am-4pm. Entrance to the reserve is free of charge but donations are welcome.
If you are new to birdwatching, volunteers are on hand to provide assistance and help you spot some of Simar's special wildlife. Please note, the reserve is a no smoking area and no pets are allowed inside the reserve.
Simar Nature Reserve
Triq il-Pwales
Xemxija
St. Paul's Bay
SPB 4013
Contact No: 7953 8122
The reserve is located on Triq il-Pwales, Xemxija, where parking is available.
Accessible from bus stops 'Roti' and 'Simar' on the routes 41, 42, 221, 222, X1.