Discover Malta's greenest area and look out for birds of prey.
As Malta's only semi-natural woodland and a site for BirdLife Malta field visits, Buskett is an Important Bird Area providing an ideal habitat for migratory birds to find food and seek shelter whilst on their epic journeys. The site, situated in the valley of Wied Il-Luq, is a great place to observe birds of prey during migration as well being an area of historical interest. Home to many interesting and diverse species of flora and fauna, Buskett is a Special Area of Conservation within the EU Natura 2000 network.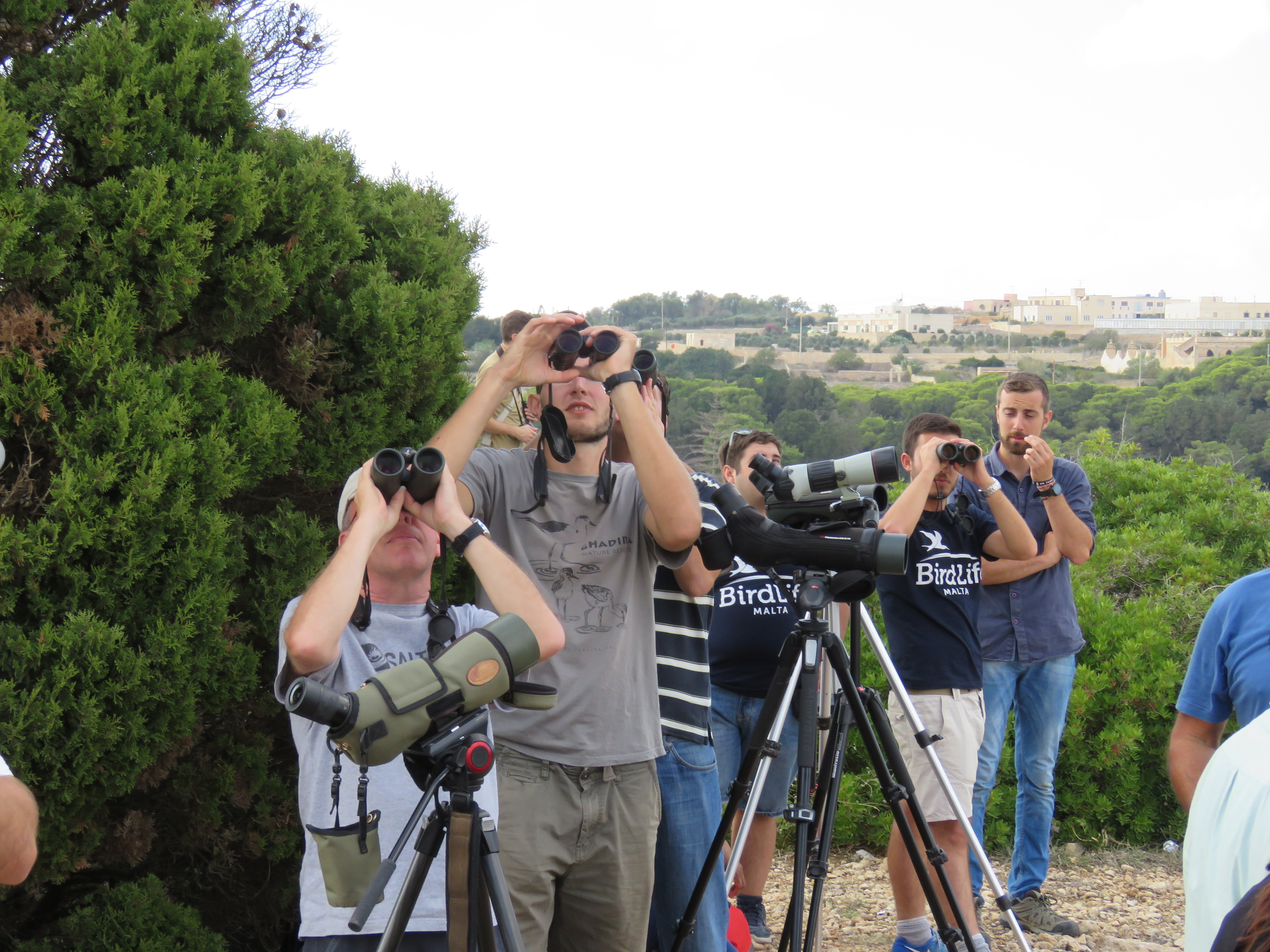 History
Originally planted by the Knights of Malta as a hunting ground, Buskett now holds strong ecological, historical and cultural significance. The site is overlooked by edge Verdala Palace built in 1586 and also neighbours Malta's highest point at Dingli Cliffs which sits around 250 metres above sea level. Visitors can also discover Punic Catacombs and Bronze Age Cart Ruts. Today, the area is one of Malta's greenest with fruit-bearing trees and unique wildlife found in the woodland.
What to Spot
Explore this small but mature woodland area and discover Holm Oak, Aleppo Pine, Olive, White Poplar, and Great Reed. The delicate flowers of the Brown Orchid and striking colours of the Large Blue Alkanet can also be admired.
During the autumn months raptors such as Honey-buzzards and Marsh-harriers are regularly seen usually roosting in flocks. On rare occasions, Buskett has been known to have rare visits from Montagu's Harriers, Red-footed Falcons and Short-toed Eagles.
In spring, species including the Common Kestrel and Hobby can be seen with other migratory species like the Turtle-dove, Common Cuckoo, Hoopoe and Bee-eater also observed. This wooded area also makes for the perfect breeding site for Spanish Sparrows, Zitting Cisticolas, Spotted Flycatcher, Cetti's Warbler and Sardinian Warblers.
Book a school visit to Buskett
Opening Hours & Getting There
Buskett woodland is owned by the Government of Malta.
Buskett is open to visit at all hours.
Buskett is located inland at Wied Il-Luq in Siġġiewi. Parking is available at the site.
The Buskett bus stop is accessible on the routes 52, 56, 181.