Volunteer with us
Volunteering is a great way to help nature and wildlife, learn new skills, meet like-minded people and have some fun!
Please see our current volunteering opportunities below.
Events volunteers
We are seeking volunteers to help us at public events such as fairs, guided walks and nature reserve open days.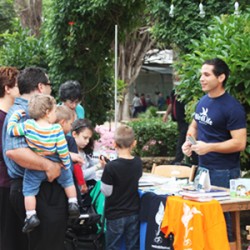 Our events are varied, and the role would be too – you might be playing games or doing crafts with children at an event on our nature reserves, helping on a stall at a fair or assisting a group on a guided walk.
You must be happy talking to the public and sharing your love of nature. Other tasks might involve selling merchandise and handling money, and setting up/taking down displays.
This is a flexible role, and you can choose which events you want to support if the dates suit you.
If you are interested, please fill in this form and let us know by email on events@birdlifemalta.org. Please note that this applies for Malta and Gozo residents only and volunteers are needed to help out on particular days or events only.
Raptor Camp volunteers
We have now started seeking volunteers to join us on our Raptor Camp for this year.

Birds that successfully migrated over Malta during the spring will now be back at their breeding grounds across northern Europe, raising the next generation of their species.
During the autumn migration, the adults will once again make their long journey south to their wintering grounds in Africa. This time however, juvenile birds will also be making this journey for the first time, with the peak of activity being in September and October.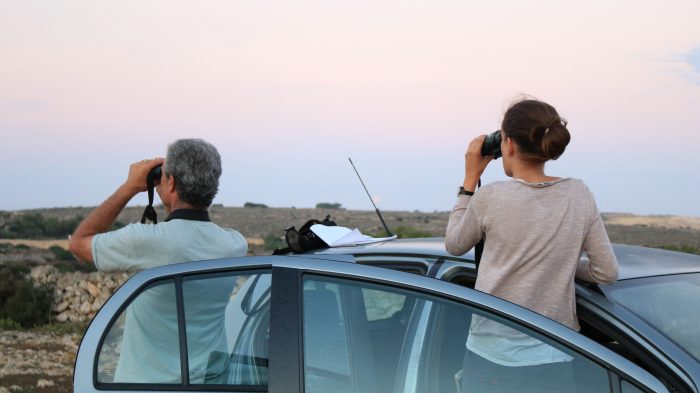 Malta provides many migratory birds with an important chance to roost and regain energy along the way, and it's crucial that Malta is a safe haven for these birds. However, we still have problems with the illegal hunting and trapping of protected species, and Birdlife Malta will be running its annual Raptor Camp to try and protect these birds.
BirdLife Malta relies heavily on volunteers to help us with this work, and we are looking for people willing to join us during this time. In a nutshell, the work requires volunteers to spend time out in the countryside, looking for signs of illegalities, and gather evidence which can then be passed onto the police for further investigation. If you wish to register your interest or find out more information about what is involved, please contact alice.tribe@birdlifemalta.org.