Volunteer with us
Volunteering is a great way to help nature and wildlife, learn new skills, meet like-minded people and have some fun!
Please see our current volunteering opportunities below.
European Solidarity Corps volunteering
Interested in joining BirdLife Malta as a full-time volunteer? BirdLife Malta offers young people from different countries opportunities to volunteer for one year in Malta through the European Solidarity Corps.
We have many years of experience with young people and the success stories speak for themselves. Volunteering is an altruistic way of giving but gaining too; it is a stepping stone to a career or a move towards the studies one chooses to follow. We offer opportunities in conservation and bird rehabilitation, day-to-day work at nature reserves, education, communications, design, administration and finance.
The European Solidarity Corps programme covers:
1. Accommodation close to our offices in Ta' Xbiex/in the northern part of the island close to our nature reserves, or with host families
2. Coverage of all living costs such as electricity, water, gas, and internet
3. Reimbursement of the flight and other transport costs (bus, train, metro, visa) to/from Malta, up to a certain limit
4. Monthly allowance
5. Private CIGNA insurance
6. Language support
The European Solidarity Corps (ESC) are a continuation of earlier projects, Erasmus+ European Voluntary Service (EVS) and Erasmus+ Volunteering. These cross-border volunteering opportunities are a great investment in young people to help them to develop skills through hands-on volunteering projects. The skill sets one stands to improve are not only related to career, but also to personal development.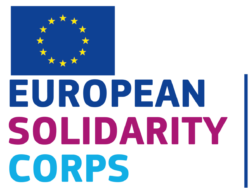 On a personal level one stands to gain experience in living independently, namely cooking, cleaning and self-care, fiscal responsibility, time management and much more.
On a career level one has the opportunity of working with different teams, gaining experience in a myriad of tasks. Volunteers who have not had formal training can be guided towards courses to suit their abilities while others who have already completed their studies can realise they have the opportunity to specialise in specific areas. Others use this time to gain experience to facilitate there search to embark on the career they dream of.
BirdLife Malta has been involved with EVS, volunteering and now ESC and we can proudly say that our volunteers have had many more opportunities following their term with us and have continued to enhance their chances to realise their dreams.
Available opportunities will be published here.
Events volunteers
We are seeking volunteers to help us at public events such as fairs, guided walks and nature reserve open days.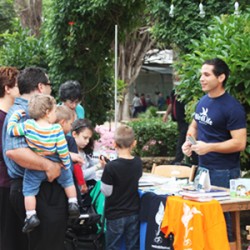 Our events are varied, and the role would be too – you might be playing games or doing crafts with children at an event on our nature reserves, helping on a stall at a fair or assisting a group on a guided walk.
You must be happy talking to the public and sharing your love of nature. Other tasks might involve selling merchandise and handling money, and setting up/taking down displays.
This is a flexible role, and you can choose which events you want to support if the dates suit you.
If you are interested, please fill in this form and let us know by email on [email protected]. Please note that this applies for Malta and Gozo residents only and volunteers are needed to help out on particular days or events only.