Volunteer with us
Volunteering is a great way to help nature and wildlife, learn new skills, meet like-minded people and have some fun!
Please see our current volunteering opportunities below.
Nature Reserves Visitor Assistants
Are you a nature lover who enjoys talking to people? BirdLife Malta is looking for part-time Visitor Assistants to work at our nature reserves, meeting visitors and helping them to get the most of their visit by showing them what's around.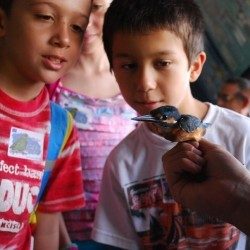 We want everyone who visits Għadira and Simar Nature Reserves and Salina Nature Park to receive a warm welcome, and to get the most out of their visit.
The role includes welcoming visitors into the centre, explaining what they can do, where they can go and what to see. Visitor Assistants also help to point out the birds and other wildlife on the nature reserve. You might accompany visitors on a guided walk, spend time pointing out birds from the hides, and help with special events. Other tasks might include selling merchandise and handling money in the shop.
Training and an induction of the nature reserves will be given. Maltese speakers are especially welcome.
For more information, please email info@birdlifemalta.org. We would like people who can commit to at least two days per month and working days/hours are normally Sundays between 9:30am-4:30pm. Visitors Assistants are given a disturbance allowance of €5 net per hour.
Events volunteers
We are seeking volunteers to help us at public events such as fairs, guided walks and nature reserve open days.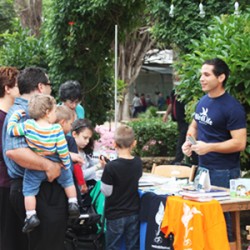 Our events are varied, and the role would be too – you might be playing games or doing crafts with children at an event on our nature reserves, helping on a stall at a fair or assisting a group on a guided walk.
You must be happy talking to the public and sharing your love of nature. Other tasks might involve selling merchandise and handling money, and setting up/taking down displays.
This is a flexible role, and you can choose which events you want to support if the dates suit you.
If you are interested, please fill in this form and let us know by email on events@birdlifemalta.org. Please note that this applies for Malta and Gozo residents only and volunteers are needed to help out on particular days or events only.