Work with us
Here at BirdLife Malta we pride ourselves on being an international team working towards conserving Europe's migratory birds in Malta. If you're passionate about the environment and conservation, and would like to join our expanding team, then check out our current vacancies below. For more environmental jobs and volunteering see environmentjob.co.uk.
European Solidarity Corps vacancy
Application Details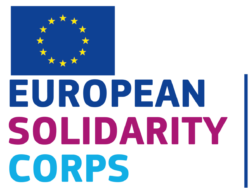 Dates: 3rd January 2022 – 2nd January 2023
Costs: Voluntary position, but all living costs will be covered and accomodation provided
Number of positions: (1)
Conservation Assistant (Bird Rescue & Rehab)
BirdLife Malta is looking for a new full-time volunteer to join their international team protecting birds and their habitats and inspiring and educating people about birds and nature in the Maltese Islands. The volunteer will be based in our offices in Malta. Those who have previously participated in a long-term Erasmus+ European Voluntary Service (EVS) scheme or long-term Erasmus+ Volunteering scheme are not eligible to apply for this position.
Are you:
Aged 18-30
A citizen of one of the partner or programme countries
Outgoing, friendly, keen to meet new people, socialise, and experience a different culture
Interested in bird conservation and/or environmental protection
Interested in improving bird, flora and other taxa identification skills
Interested in inspiring and educating people about birds and the natural world
Willing to develop administration, time management, numeracy, and interpersonal skills
Willing to learn and having an adaptable approach in line with the needs of a charitable organisation's structure including working flexible and occasional long hours, which could include weekends and public holidays
The European Solidarity Corps programme will provide you:
Accommodation in a shared room close to our offices in Ta' Xbiex/in the northern part of the island close to our nature reserves, or with host families
Coverage of all living costs such as electricity, water, gas, and internet
Reimbursement of the flight and other transport costs (bus, train, metro, visa) to/from Malta, up to a certain limit
€300 monthly allowance
Private CIGNA insurance
Description of duties:
There is the opportunity for the volunteer to gain a wide range of experience and skills across the organisation. The purpose and duties of this position are as follows:
CONSERVATION ASSISTANT (BIRD RESCUE & REHAB)
We are looking for a candidate to assist the department in fulfilling a number of duties related to our core conservation work in rescuing, assisting and rehabilitating wild birds.
BirdLife Malta runs a voluntary injured bird recovery scheme, answering calls made by the public who encounter shot or injured birds in their property or in the countryside.
Accordingly, assistance is required in picking up and ensuring injured birds brought to BirdLife Malta receive urgent veterinary attention, and are rehabilitated with the aim of releasing them back into the wild. Duties will include:
Answering calls by the public, picking up and ensuring injured birds brought to BirdLife receive urgent veterinary attention and first aid;
Feed and care for injured birds requiring short or long-term rehabilitation through various stages in their recovery so they can be released in to the wild;
Ensure excellent hygiene to minimise health risks to birds and humans;
Provide feedback to people calling BirdLife Malta regarding injured bird cases;
Keep records and case files of all cases of injured birds, reporting to the Head of Conservation, Conservation Coordinator and veterinary surgeons on all cases of wild birds under our care
Establish and innovate feeding protocols, care and maintenance of injured birds ensuring they can be released at their outmost physical form
We are looking for motivated individuals who:
Have a valid driving licence with recent driving experience.
Have experience in the handling and rearing of wild animals, especially birds.
Have worked or have experience in the rehabilitation of wild animals.
Candidates should ideally also:
Have a degree in any of the following disciplines: biology, zoology, ecology, geography, environmental sciences.
Have a hands-on approach to current conservation challenges in Malta, and are willing to work round the clock and occasionally during weekends from office to field.
TO APPLY
Please download and fill in the application form and return in PDF format to alice.tribe@birdlifemalta.org with subject: Application for (European Solidarity Corps) Conservation Assistant (Bird Rescue & Rehab). CVs may be included. Only filled in application forms will be considered.
We highly recommend that you visit our website on www.birdlifemalta.org for further information before applying.
Applications close on Friday 10th December 2021. Telephone/Skype interviews will take place shortly afterwards. Please note that incomplete and/or late applications will not be taken into consideration.