If one had to choose the most iconic bird to symbolise the political context of hunting in Malta, and BirdLife Malta's work in reaction to it, it has to be the Turtle Dove. The Turtle Dove, known locally as il-Gamiema, has always been associated with migration in Malta and Gozo. It's biannual passage in spring and autumn has been documented in various literature over the years.
This beautiful bird is facing serious threats and its numbers have plummeted by 80% in the past 30 years. With habitat loss from industry, development and agriculture along with hunting, there is the serious need for a Europe-wide effort to save this endangered species.
BirdLife Malta has always opposed the unsustainable hunting of this bird especially during spring. After more than 10 years of campaigning to align the practice with the European Birds Directive, adopted by Malta in 2004, the climax was reached during a nationwide referendum in April 2015 to decide whether to abolish the hunting in spring of this species which was lost by a narrow margin. Spring hunting lived on, but not for long!
In June 2015 the International Union for Conservation of Nature (IUCN) acknowledged the decline of the species placing the bird on the Red List of Threatened Species and listing the Turtle Dove as 'vulnerable'.
As a result, spring hunting came under a new lens forcing the government to enact a moratorium on spring hunting.
This immediately triggered the opportunity to study these birds further. So far, thanks to the bird ringing scheme, we knew that the birds passing over Malta were mainly arriving from Italy and eastern Europe.
It was time to know more and we embarked on a new project in which Turtle Doves were tagged with satellite tags. These devices, fitted with highly technological equipment, weigh only 5 grams and do not harm the birds whatsoever. They transmit hits through the satellite system giving the accurate location of the birds. The results that this pilot project have given us to date are amazing. You can read more about them below.
The Turtle Dove
The Turtle Dove is a medium-sized dove with orange-brown feathers on the wing, pinkish chest, striped patch on neck and grayish head. In flight, it is whitish from below with a striking tail pattern. In Europe it breeds in open low land, woods and agricultural areas. It nests in trees. It breeds in all of Europe except in the far north. In autumn, the Turtle Dove migrates to the south of the Sahara with its return passage taking place in spring. The overall European population has declined in recent decades mainly due to agricultural changes, development and up to a few years ago it was also heavily hunted on its passage through the Mediterranean countries. The Turtle Dove's diet consists of seed, fruit and even small insects.
In Malta, the Turtle Dove is a common and regular migrant especially in spring. In autumn it appears in smaller numbers. We get Turtle Doves from Austria, Hungary, the Czech Republic, France, Germany, Italy and Poland. Many migrants arrive at night, while some arrive in the early hours of the morning in flocks. It is known that in the past Turtle Doves were seen in larger numbers with flocks even reaching several hundred, unlike today. Two Maltese ornithologists (Schembri and Wright) both wrote that a few pairs of Turtle Doves use to probably breed in Gozo each year. In 1956 a pair bred in Lunzjata Valley, Gozo. They were both killed and their chicks stolen. Again in 1963 another pair attempted to breed at the same site. It just managed to build its nest but wasn't even given the chance to lay its eggs as they were also killed. Some pairs try to breed in wooded areas like Buskett, Girgenti, Miżieb, and Wied il-Lunzjata amongst others but all end up being killed illegally during the summer period. If it wasn't for this, maybe the Turtle Dove could establish itself as a regular breeder if only is given the chance. It is one of the most heavily hunted species shot in large numbers each year. Without doubt this has had a significant impact on a local level. With the ban on spring hunting, prospective breeding birds are being recorded more but eventually disappear within days of the opening of the rabbit hunting season in June.
In spring the Turtle Dove appears from late March till the beginning of June with peak days in April and the beginning of May. In autumn this bird is seen in smaller numbers and it appears from the end of August till October with main movements in early September. It prefers wooded areas like Buskett, Girgenti, Miżieb, Wardija, L-Aħrax, Foresta 2000, and valleys with cover and groves. It is present daily throughout migratory months but more appear in bad weather. Good numbers come in cloudy days with rain.
The project
The aim of this project is to enable us to understand where are the Turtle Dove's wintering grounds in Africa, how long does the migration take, and which are the important stopover sites for resting and refueling. More importantly it enables us to know more about the impact of hunting on these birds especially where the birds killed in Malta are originating from.
Thanks to funds made available by our German BirdLife partners NABU, and the help of ornithologists Dr Benjamin Metzger and Dr Petra Quillfeldt, a number of Turtle Doves have been fitted with expensive satellite tags to monitor their spring migration through Malta in the last years. These devices, weighing no more than 5g each, are fitted like a backpack on a Turtle Dove, allowing their battery to charge through a tiny solar panel, powering a GPS device that transmits the location of the bird via satellite on an almost daily basis.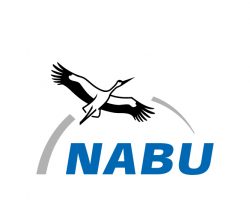 Five tags in all were attached and the data collected shows their amazing migratory journeys. In April 2016 the first male Turtle Dove was tagged from Simar Nature Reserve. The bird migrated to the south of Italy where it probably bred. And then in late August it started its migration south to Africa. It ended up wintering in Nigeria. When spring arrived the bird made its return to the exact same area completing another breeding cycle. Unfortunately we lost transmission of this bird in summer. April 2017's moratorium on spring hunting presented us with a better opportunity to study further these birds. In fact another four Turtle Doves were tagged in spring 2017 and we also followed their journey.
One bird was unfortunately lost after a few days over Gozo – possibly illegally shot, while the other three continued on. One ended up in Italy, another in Slovakia and another on the border between Bulgaria and Romania. The Slovakian bird was lost over Greece while one of the other two birds is still transmitting up to this very day. BirdLife Malta has always used scientific research and facts to base its advocacy and lobbying strategies and we believe this will help us join the European wide conservation efforts to save the Turtle Dove in Europe.
Spring hunting campaign
Turtle Doves have been a quarry species for hunting for many years, yet their steep decline edging to extinction these days, requires a revised approach to whether the bird can continue to be hunted. Since Malta joined the EU in 2004, spring hunting became a major concern on especially the Turtle Dove. The EU Birds Directive demands that all bird species, even the ones that can be hunted, are not hunted in spring when they return to various European countries to breed. For the years 2004 to 2007, and 2010 to 2015, Malta allowed the hunting of Turtle Doves in spring, while scientific data kept pointing to a steep decline of the species.
Since EU accession, BirdLife Malta has made it its mission to bring the unsustainable hunting of this bird in spring to an end, and the work the organisation has achieved, along with the support of its BirdLife partners in Europe, and supporters, has enabled the European Commission to question and demand action over the unsustainable hunting of the species. Following a string of illegal hunting incidents in 2013, the Maltese public was also called in to voice its opinion on the hunting situation with a referendum being called to abolish spring hunting once and for all in April 2015. Although the referendum was lost with a narrow margin, public opinion did not change the Europe-wide decline the Turtle Dove kept facing. In June 2015, the IUCN revisited the status of wild Turtle Dove populations, classifying the species to Vulnerable, and demanding that Europe takes concrete conservation actions at halting the decline of the species. Some European countries will be possibly seeing the disappearance of Turtle Doves from their countries in our lifetime, with the Turtle Dove risking to undergo the fate of the once numerous yet now extinct Passenger Pigeon of the Americas. While hunting in Malta in spring remains unsustainable, stopping spring hunting in Malta is just one of several needed measures to ensure we keep seeing this bird in the future.
While the hunting of spring of Turtle Dove in Malta is now not legally permissible any further as a result of the grave conservation status it is found in, hunting of this bird illegally in spring remains a serious concern. This is exacerbated by wrong decisions allowing for an open hunting season during spring migration, such as was the case with the spring hunting season of 2018 which BirdLife Malta has closely monitored. While spring hunting (legal or illegal) will remain an issue, the opportunity is ripe to learn more about this remarkable bird to see how to better conserve it. It is in this spirit of learning more about this migratory species, that BirdLife Malta has partnered up with NABU to study the remarkable migration of this species, and understand better what role Malta plays in the migration of this bird in dire need of conservation efforts.
Video
This video production was produced in 2017 for the launch of BirdLife Malta's satellite tagging project and was shown during BirdLife Malta's Annual General Meeting (AGM) that year. Footage by BirdLife Malta and Asio Enterprises, script by Nicholas Barbara, narration by Nathaniel Attard, editing & production by Matt Brown (MediaToday).
Live Map
*The only surviving Turtle Dove is Francesco. (Embedded map developed by NABU)