Date: Saturday, 2 October 2021
Time: 07:30–09:30 (bird ringing, with booking), 10:00–16:00 (visiting hours)
Location: Għadira Nature Reserve
As part of the EuroBirdwatch21 weekend celebrations, BirdLife Malta's Għadira Nature Reserve will be hosting an Open Day event. There will be lots to see!
We will present live bird ringing demos, so come along to learn more about bird ringing techniques and the importance of this research method. As well as this, there will be a Turtle-dove artwork exhibit which will present all of the wonderful art submissions we received from our members as part of our Champions of the Flyway's #YearOfTheDove event. Also, you will be able to enjoy the rest of the beautiful reserve and be completed immersed in nature! This Open Day is not to be missed!
Schedule of the day
We will have an early start with two bird ringing sessions before the reserve opens to the general public. For these sessions we need to know how many people will be attending. We have split the session in two groups (first bird ringing session at 07:30–08:30 and second bird ringing session at 08:30–09:30) with a maximum number of 25 persons per group. To attend you need to book the slot you prefer and let us know the number of persons attending. Bookings will be accepted on a first-come, first-served basis. Please pick the session you prefer and book by clicking below to fill in the form.
Bookings will be acknowledged as soon as the event becomes fully-booked.
Following these bird ringing sessions, Għadira Nature Reserve will be open to the general public from 10:00 to 16:00 so those of you who want to spend more time at our reserve, or join us later, can do so following the demonstrations.
EuroBirdwatch21
EuroBirdwatch is the largest annual event of the BirdLife Partnership held at this time of year to celebrate migratory birds. Over the 2–3 October weekend we're joining our European partners with a series of events whose highlight will be the autumn migration of birds. Following the bird ringing sessions at our Għadira Nature Reserve on the first day (Saturday) in the morning (with booking), a family picnic and guided birdwatching session will be held on the second day (Sunday) in the afternoon at Buskett woodland (no need for booking), which is the best spot in Malta to experience the autumn bird migration! For details about the event being held on Sunday click here.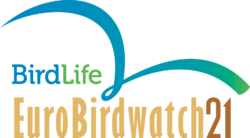 Extended reserve visiting hours
All of our nature reserves have birdwatching hides and as from the start of October will now also be open during weekends. Għadira will be open every Saturday & Sunday 10am-4pm whilst Simar will be open on Sundays 10am-4pm. The visiting hours for weekdays remain the same. For more information about our reserves click here. Entry to the reserves is free but donations are welcome!
This annual initiative is organised every year by BirdLife Malta as part of this Europe-wide initiative held by all BirdLife partner organisations during the same weekend in several countries across Europe and Central Asia. Hundreds of local birdwatchers will identify and count passing birds during the great autumn migration when millions of birds make their epic journey southwards to wintering areas in the Mediterranean and Africa. Malta will contribute too by reporting its numbers.