On the frontlines is our new monthly newsletter section covering the activities of BirdLife Malta's conservation, policy and nature reserve (Salina, Simar, Għadira and Foresta 2000) teams, together with an update about rare and scarce bird species observed.

Seabird releases
This August, we received a number of seabirds that were found by members of the public struggling in the sea. Alongside the LIFE PanPuffinus! team we were able to successfully release two European Storm-petrels (Kanġu ta' Filfla), one Yelkouan Shearwater (Garnija), and one Scopoli's Shearwater (Ċief). The Scopoli's was named "Beerdie" and was found by Mark Galea Pace in the sea surrounding Comino. Read more here.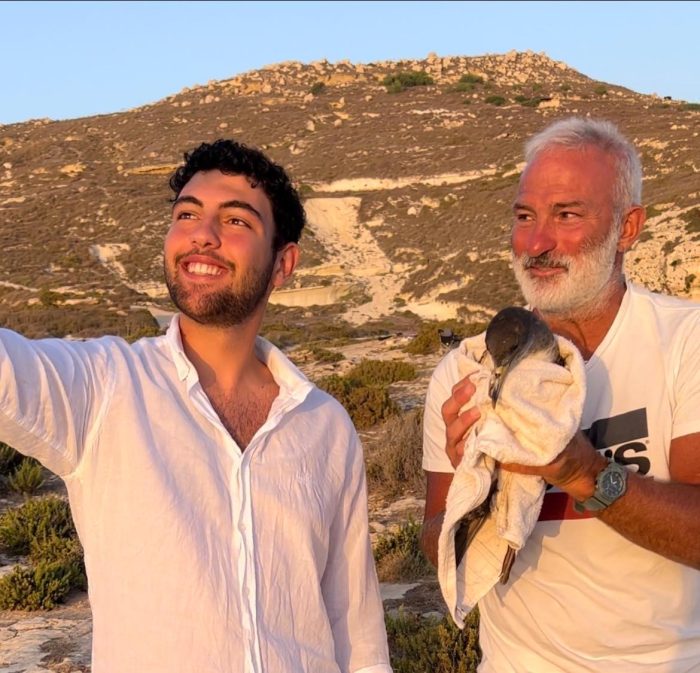 Start of the autumn hunting season
The autumn hunting season opened on 1 September and runs until 31 January 2024 (both days inclusive). During the season, hunters can shoot two hours before sunrise until 19:00 from Monday to Saturday, and until 13:00 on Sundays and public holidays. A list of legally huntable species as well as a comprehensive set of hunting legislation can be found here on our website.
It is worth noting that hunting for European Turtle-dove (Gamiema), can only take place between 1 and 30 September, or until the bag limit of 500 has been reached.
If you witness any illegal hunting or come across a dead or injured protected species, please call 119 and ask for the EPU (Environmental Protection Unit). You can also contact BirdLife Malta on 79255697 or send us a message on our Facebook Messenger here.

Sightings
Over the month of August, there was a return of the waders, with Dunlins, Little Ringed Plovers, Ringed Plovers, Common Sandpipers and Little Stints being seen regularly in the reserve. There was also a Greater Flamingo which remained in the reserve for a few days. Also, Kingfishers can be heard and seen flying across the salt pans on a regular basis. There were days when a Grey Heron was sighted and on two occasions male Shoveler Ducks could be sighted. There was a day when there was an Audouin's Gull for a few hours and another day when there was a Grey Plover.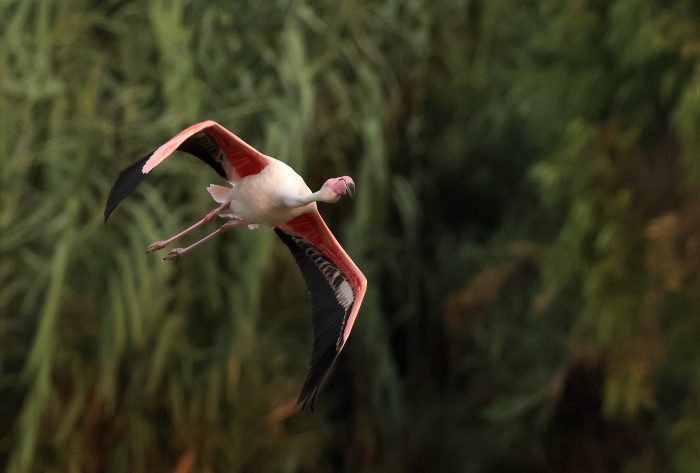 Visits
Over this month we had some help from a group of Systems of Knowledge students and these were helpful especially in the removal of invasive species such as the Giant Reed and Argentine Fleabane.
There have been a number of different groups of mainly children, visiting the reserve. These have mainly been from summer schools. These were taught how to use a scope and given an explanation and a simulation for how salt is harvested. There was also the second get-together in the Sip, Savour and Soak in Nature series.
Sightings
Wader migration was good during the first two weeks of August but thinned out towards the end of the month. Greenshanks; Redshanks; Curlew, Wood, Green and Common Sandpipers; Dunlins, Ringed Plovers, Little and Temminck's Stints were recorded on various dates. Two flocks of Greater Flamingos, both of 25 birds each were recorded on 19 and 24 August. Little Egrets were noted daily and sometimes more than 40 birds were seen feeding on Killifish. Up to five Kingfishers were noted daily throughout the month and Eastern Yellow Wagtails were noted in very low numbers. Low numbers of Subalpine, Sedge, Reed, Willow and Wood Warblers and an Icterine Warbler were noted from mid month onwards.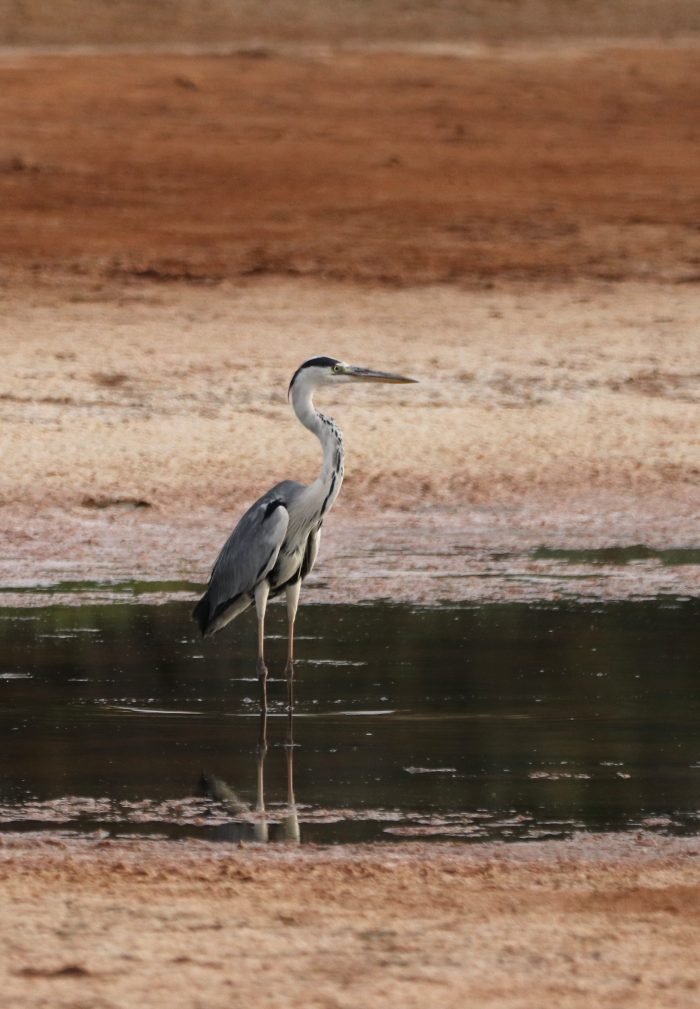 Works
During August we had a group of Systems of Knowledge students who helped us in constructing two branch and stick islands in the lagoon. Such islands give shelter to a variety of birds which use them to roost and in adverse weather conditions. Herons and egrets are often noted using such islands. Moorhens nest in them and wagtail species are often noted roosting in the evening on the smaller branches. A new screen was constructed for the public path and installed on the embankment leading to the main hide. This will help to cover people walking in the path, not to flush birds which are staying on the islands close by. Other works included installing a gate for the wheelchair access path, routine irrigation and topping up of freshwater ponds.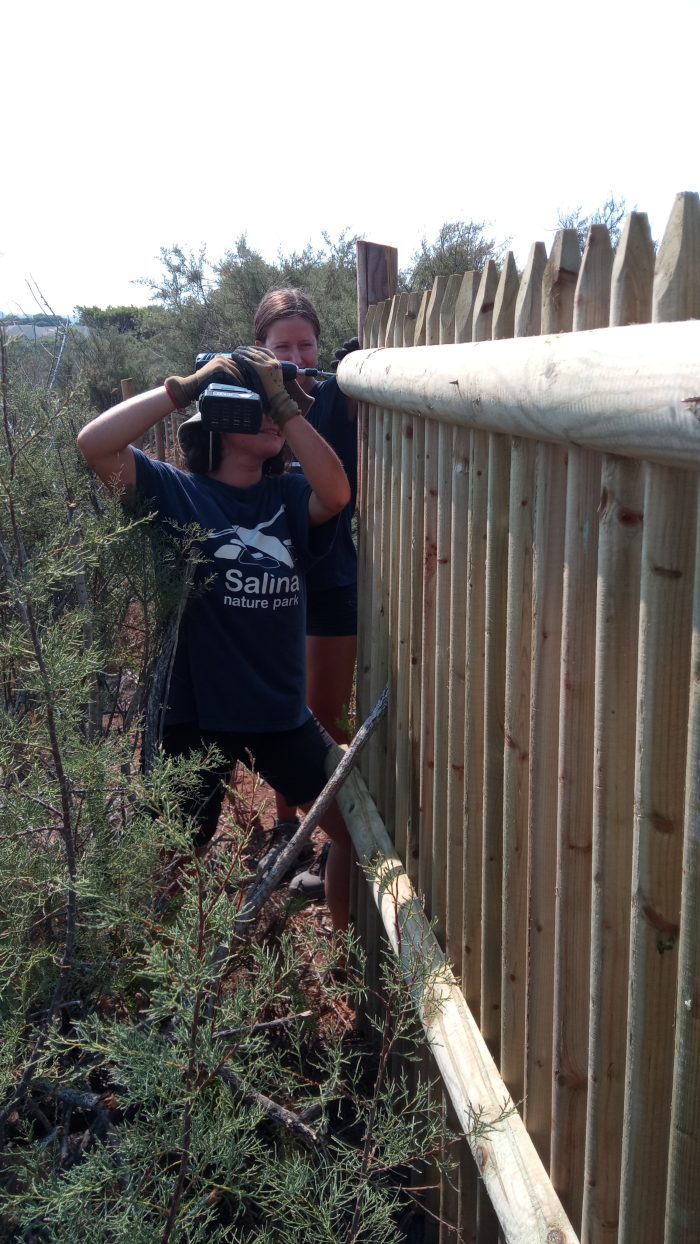 Sightings
The number of migratory bird species continued increasing during this month amongst which the Common Kingfisher. The anticipated wait finally arrived and the first Kingfishers appeared in the second week. Several were observed and by the end of the month up to seven could be seen in one day. Grey Herons also started arriving with at least one staying in the reserve for several days. Wader species were present in good numbers especially Common Sandpipers, one of which was carrying a Hungarian ring.
An unusual presence was that of a Western Water Rail. This bird is very rare at this time of year and normally only arrives in autumn. Several other species synonymous with Simar also appeared during this month. These include Great Reed-warblers, Common Reed-warblers and Sedge Warblers. As well as a few Squacco Herons, a Garganey and a Common Coot.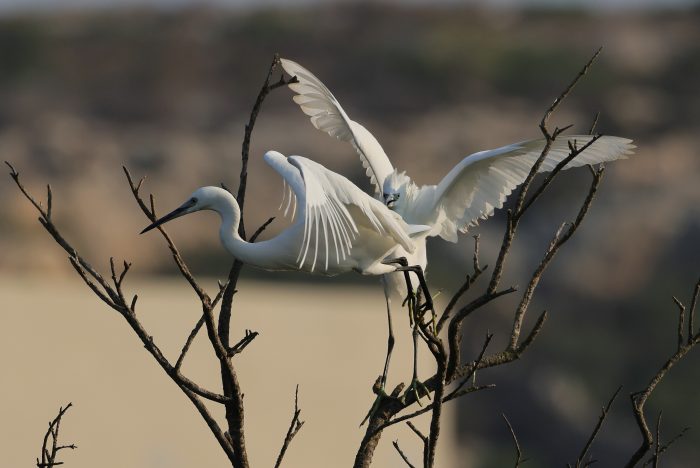 Works
Work on the new wooden fence overlooking the canal is almost finalised. One feature of this fence are the horizontal gaps. These will act as viewing slots for visitors to observe birds feeding in the canal. Following works beneath the main road by the authorities, the canal now has a direct link to the sea. This means that sea water can now flow in the canal. Therefore presence of fish in the canal is now permanent thus attracting more Common Kingfishers.
Continuation of the path diversion near the canal was also carried out. This diversion circumvented an Aleppo Pine that had inclined to one side. Works included digging, aligning stones, wooden railing, ground levelling and adding gravel.
Sightings
August has graced us with a month of uninterrupted sunshine, casting a golden glow over our cherished Foresta 2000. This radiant weather hasn't brought us a lot of wildlife sightings, but we still want to hope for the lush upcoming autumn migration season.
Basking in the warm sunlight, juvenile Zitting Cisticolas have been particularly active, darting through the tree tops and Fennel thickets, treating us to delightful aerial displays. Along the western cliffs, we've spotted families of Swallows and numerous lively Blue Rock-thrushes.
Foresta 2000 with its garrigue, maquis, woodland areas, and rock pools, has transformed into a sanctuary for the Broad Scarlet Dragonfly. Their vibrant crimson wings glisten in the sunlight as they gracefully hover over the land.
Thanks to the constant sunshine, Chameleons are thriving during their breeding season. For those seeking the best spots to observe them, several sizable specimens were recently seen in the southwest part of the nature reserve.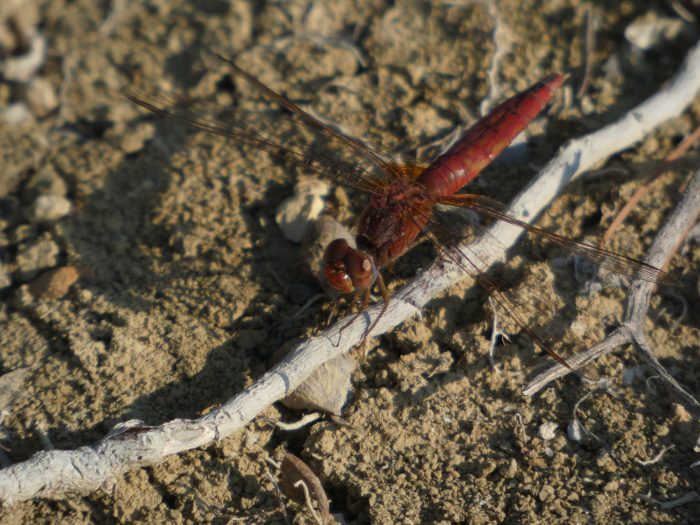 Works
During this month, which included long holidays, we noticed more litter then usual in the areas around the abandoned hotel. Throughout the month, we conducted regular weekly clean-ups to ensure our natural haven remains pristine.

Objection to Baħrija development
At the end of the month, we objected to yet another highly controversial development (PA 4672/23) proposing the construction of villas with pools in the middle of an untouched land, on the cliffs of Baħrija. Importantly, this area is gaining from a number of environmental designations being a Natura 2000 site which supports protected habitats and hosts the colonies of shearwaters. Therefore, the development of this rural and pristine land is absolutely not justified, it goes counter to a number of local and national policies and should be rejected by the Planning Authority.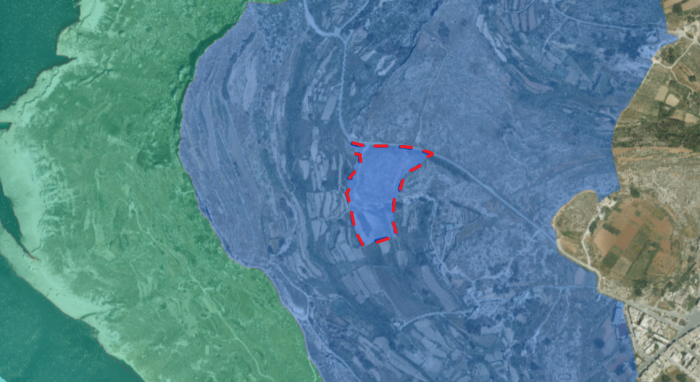 Protecting Mqabba's environment
With August traditionally being a quiet month, we still had a chance to say our word for the environment. The Planning Authority opened a representation period for PA 4317/23 featuring a proposed development on the edge of Mqabba. Namely, an applicant affiliated with the development magnate J. Portelli is proposing the excavation of untouched agricultural land to construct a five-floor block of apartments and underground garages. If approved, this planning application will violate a number of policies, including the Local Plan and SPED. Therefore, we have decided to object to this proposal and we will keep abreast of this application. Find our objection here.
Call on Malta to support better air quality legislation
Apart from this, last month we were honoured to welcome to Malta international air quality expert Dr Axel Friedrich who conducted a series of air pollution measurements in the Grand Harbour. Particularly, the results of this exercise demonstrated high concentrations of NO2 in the ambient air. NO2 is a reactive compound, which is harmful to human health, climate and the environment. The outcomes of this study once again proved the need to establish an Emission Control Area for Nitrogen (NECA) in the Mediterranean to reduce air pollution from ships. Read more in our press release.

Grey Plover at Salina
The Grey Plover (Maltese name: Pluviera Griża) is a rather scarce visitor to the Maltese Islands, hence it is no surprise that the occurrence of one manages to stir the enthusiasm of most bird enthusiasts. In August, a Grey Plover decided to spend a couple of days at our Salina Nature Reserve, where it found the suitable habitat where to rest and feed until it felt it appropriate to continue with its migration. The locations in the Maltese Islands where birds such as the Grey Plover can find refuge are very limited, hence it is our duty to safeguard them in their entirety. This means that such areas should be protected beyond their boundaries, since the activity in the close proximity of such sensitive sites greatly impacts the flora and fauna residing within.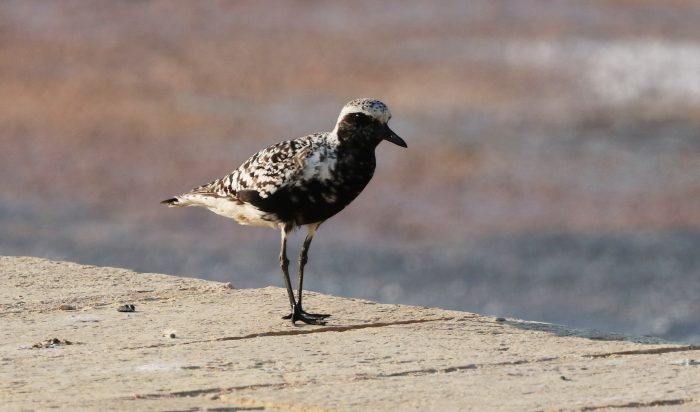 Credits
Words: Steph Leow, Polina Venka, Charles Coleiro, David Attard, Monika Penkert, Nathaniel Attard, Vera Tokmakova
Photographs: Aron Tanti, Tatiana Pavlova, Mario V. Gauci, Murat Gelir, Vera Tokmakova, Mark Galea Pace, Jordan Galea Pace, PA Mapserver
Editing: Antoine Monnier