Last year the International Maritime Organisation (IMO) announced the establishment of a Mediterranean Sulphur Emission Control Area (SECA) effective from 2025. This move, which shall affect shipping across the whole Mediterranean, is expected to improve air quality to millions of residents on the coasts of the Mediterranean Sea, including Malta. However, the establishment of a SECA is only one in a series of steps required to reduce air pollution from shipping.
BirdLife Malta calls for a Nitrogen Emission Control Area and support to a revised EU Ambient Air Quality Directive
Nitrogen oxides are created in ships' engines due to high temperatures in the combustion chamber and released to the air with other gases such as Carbon Dioxide and particulate matter such as black carbon. Nitrogen Dioxide is a highly reactive compound, damaging to human health and the environment and is considered to be a powerful greenhouse gas because it leads to the formation of harmful compounds such as Ozone.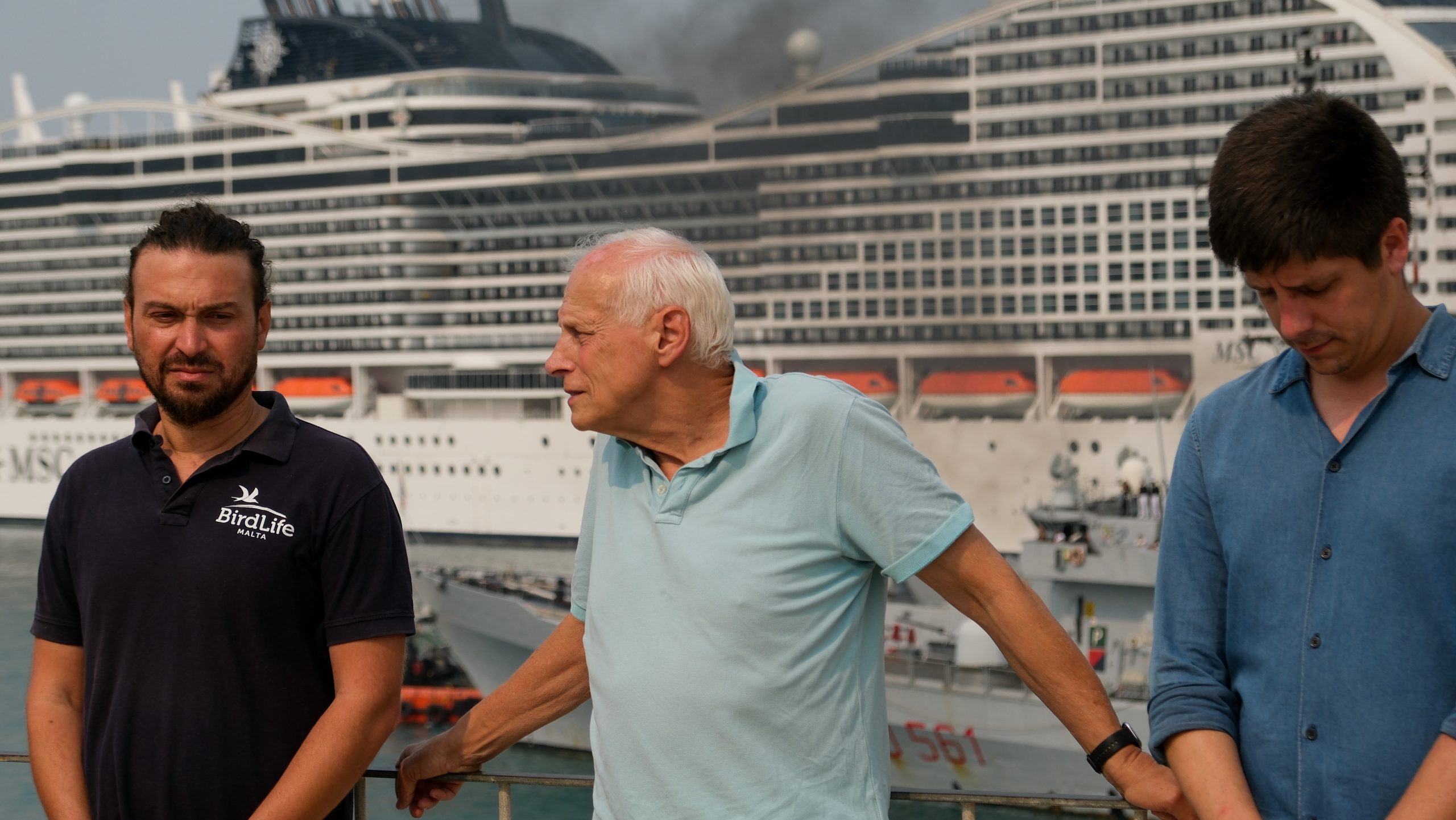 Importantly, such pollution is extremely harmful for human health – according to numerous studies, exposures to high NO2 concentrations diminish the function of the lungs and increase the risk of cardiovascular disease. Recent studies prove that such air pollution significantly contributes to various health complications and even premature death.
Nitrogen oxides in the air were amongst the pollutants measured this week at Malta's Grand Harbour by international air quality expert Dr Axel Friedrich, as part of a Mediterranean-wide probe into the presence of these pollutants in shipping ports, emitted from vessels. Ports, such as Valletta's Grand Harbour, are typically inhabited by dense populations which are exposed to shipping emissions, and thus would bear the consequences associated with air pollution. Exposure to pollutants would vary daily depending on climatic conditions such as wind strength and direction, and shipping activity such as the presence or traffic of cruise liners during high season summer months.
In a press conference in Senglea this morning, during which the results of the various air pollution measurements taken at the port this week were presented to the media, Dr Axel Friedrich explained that while daily average concentrations were within the limits suggested by EU legislation, particular peaks in exposure, directly related to transiting ships, are still detrimental to human health, and especially to residents within areas downwind of shipping activity. Concentrations up to 120 micrograms/m3 were measured by Dr Friedrich when ships were transiting, a level which is dangerously high, as opposed to lows of 3 micrograms/m3 without marine traffic.
The situation could improve with the establishment of a Nitrogen Emission Control Area (NECA) in the Mediterranean – which is one of the areas being currently studied for a proposal in the near future. Malta, having one of the largest shipping registries in the Mediterranean, should play yet an important role in spearheading such an initiative.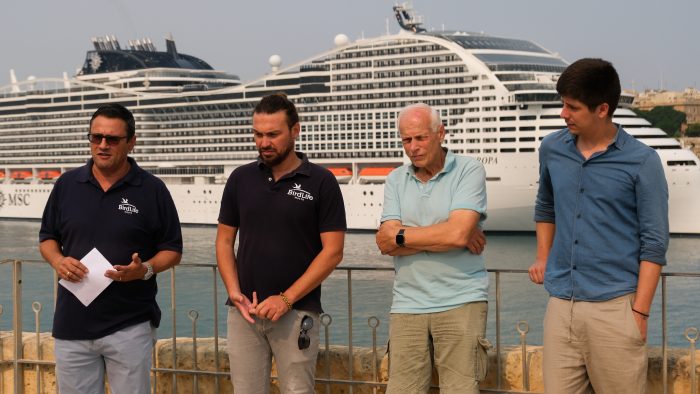 The establishment of a NECA would also fall in line with ambitious revisions of the EU's Ambient Air Quality Directive which are proposing lower safety thresholds for Nitrogen Dioxide concentrations for human health. Malta needs to support such initiatives along with other EU Member States to safeguard air quality and ultimately our health and the environment in the near future.
There are also further measures that can be taken to ensure that Nitrogen emissions are lowered through the use of after-treatment devices known as SCR catalysts. These devices use advanced technology to treat the emissions, and are proven to reduce the harmful NOx emissions by more than 90%. More than 1,000 ships around the world use such control units successfully.
Addressing the press conference, BirdLife Malta Head of Conservation Nicholas Barbara stated: "So far we have seen various measures taken with respect to improving air quality from shipping. The ship-to-shore power supplies expected to be completed in the coming months are one measure, along with the establishment of the SECA from 2025. Malta should however welcome and push for more initiatives such as NECA for the ultimate benefit of all."
BirdLife Malta and its German BirdLife Partners Nature and Biodiversity Union, NABU (BirdLife Germany) are part of a Mediterranean-wide movement known as Together against Air Pollution from Ships which has been instrumental in raising awareness about air pollution from shipping, and promoting solutions such as the use of cleaner fuel and the establishment of Emission Control Areas at sea.
Read the Maltese version of the press release here.