Date: Sunday, 8 May 2022
Time: 08:00-09:00
Location: FB Live (from Għadira Nature Reserve)
Tune in to an online live bird ringing session this weekend! As part of the Spring Alive project, we will be hosting a livestream of a bird ringing session from our beautiful Għadira Nature Reserve.
Bird ringing is an excellent research technique which provides an abundance of data to help us understand bird migration, longevity of life, population sizes and much more.
Bird ringing in Malta is carried out exclusively by the BirdLife Malta Ringing Scheme which is the only recognized EURING partner in Malta. Be sure to join our livestream and learn more about this exciting field of research that BirdLife Malta has been carrying out since 1965!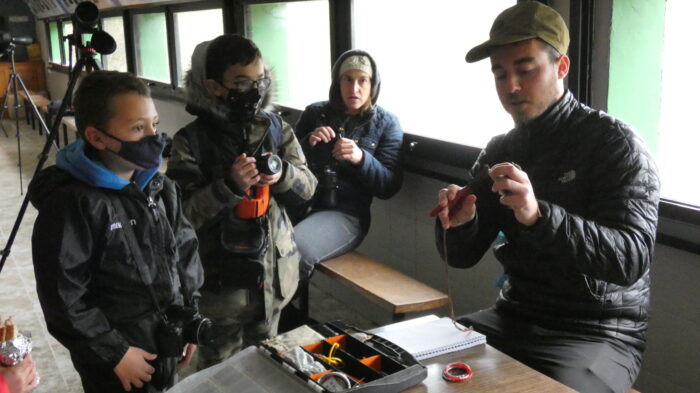 This Facebook Live session is brought to you as part of the Spring Alive campaign, which is this year raising awareness of Citizen Science. If you spot any birds whilst you are out and about, be sure to log the sightings here and be part of this global citizen science initiative. If we're lucky, we might also manage to ring one of the five Spring Alive featured bird species on the day!
Follow us on Facebook to be notified when the bird ringing livestream starts!