Date: Saturday, 5 March 2022
Time: 09:00-13:30
Location: Salina Nature Reserve
Do you love watching spring migration? Are you sad or annoyed about some of the birds not being able to complete their migration due to illegal hunting? Are you unsure on how you can help put a stop to this?
Well it's your lucky day! For our Spring Alive project, which is a project aimed at raising awareness about spring migration and the threats birds face during their journey, we are holding a one-day training event.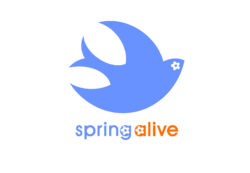 Without the help of volunteers, we are not able to be located around Malta watching for illegal hunting activity. This training is the perfect way to learn more about how you can help!
Join us at Salina Nature Reserve on Saturday 5th March at 9:00–13:30 to learn more about the birds that migrate through Malta, why Malta is important and how you can help prevent these beautiful birds end their journey sooner.
By joining us for this training and volunteering on our Spring Watch camp you will be actively making a difference for these birds. A full agenda of the day can be found here.
As places are limited due to COVID-19 restrictions and safety measures, we kindly ask that you fill in the Google Form below to book your place.
If you have any questions or queries about this training do not hesitate to contact our Education Officer at [email protected]. If you would like to learn more about our Spring Alive project you can check out our webpage here.