A total of 85 schools across Malta and Gozo celebrated their outstanding achievements in connecting children with nature through BirdLife Malta's Dinja Waħda environmental education programme which is spread across all year groups from Kinder to Secondary students.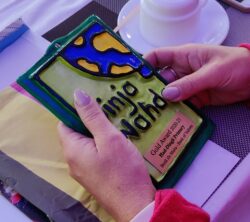 The Dinja Waħda awards ceremony for 2021 took place at Chateau Buskett in a natural setting to allow teachers to experience nature first-hand.
Despite the COVID-19 challenges, a good number of schools successfully engaged the students in the Dinja Waħda programme over the past scholastic year. Now, more than ever, it is important to encourage teachers to organise lessons outdoors for the well-being of their students.
Dinja Waħda 2021 Awards Ceremony held following a year like no other, due to the pandemic challenges
In the Primary sector 42 schools received the Gold Award, eight schools received the Silver Award, one school was awarded with Bronze, one school with a special award in nature-based learning initiatives and 31 schools received a Certificate. Five schools received the Blue Banner, an award for schools which maintain the Gold Award for three consecutive years.
In the Secondary sector one school received the Gold Award and one school the Bronze Award. The awards are based on commitment to biodiversity and sustainability education.
Additionally, a total of 88 schools participated in online nature sessions led by BirdLife Malta's education team who delivered more than 1,000 online sessions. During the scholastic year 2020/2021 when school outings were not permitted, the Dinja Waħda team still managed to engage with as many students as possible in a more adaptive manner, despite schools not being able to visit the nature reserves.
The awards were presented to schools by BirdLife Malta President Darryl Grima, BirdLife Malta Education Manager Stefania Papadopol and Charles Azzopardi, Head of CSR & Communication at Bank of Valletta (BOV).
The ceremony also marked the launch of a new scholastic year of engagement (2021/2022) in the initiative and promotion of BirdLife Malta's newest educational programme Dinja Waħda+.
The new Action Guide offers activities and resources tailor-made for each year group and they are all available online on BirdLife Malta's website. The topics proposed consist of a progression of activities integrating knowledge, values and skills. Ten of the awarded schools already carried out Dinja Waħda+ activities and the feedback is very positive.
BirdLife Malta's Dinja Waħda initiative forms part of the eNGO's commitment to protect wildlife and its habitats through outdoor activities for school children both in school grounds and through educational visits to Malta's nature reserves to help them connect with nature. The programme is run in collaboration with the Directorate for Learning & Assessment Programmes and is supported by Bank of Valletta.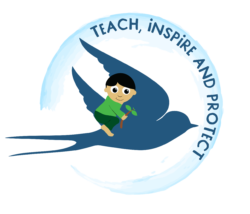 Another highlight of today's event was the summary of the Erasmus+ Teach, Inspire and Protect project (TIP) which is now coming to a conclusion after three years of exciting work. The project emphasizes the importance of enhancing outdoor spaces at school for the holistic development of the early years' students.
Commenting about this year's awards, BirdLife Malta Education Manager Stefania Papadopol said: "We would like to thank all the schools which were involved in the Dinja Waħda programme last year, despite all the difficulties caused by the COVID pandemic. If there is one thing I noticed once more after the lockdown, that is how beneficial it is for both children and adults to reconnect and build their relationship with nature for their happiness and well-being. I appreciate all the effort and dedication of teachers and Dinja Waħda coordinators who are sharing the same values to connect children with nature and take action for protecting the environment."
Charles Azzopardi, Head of CSR & Communication at Bank of Valletta, added: "Children should start their environmental awareness education at a young age. The fate of the planet will be in their hands, so it is crucial for them to learn how to use resources wisely and do their bit to protect the environment. Bank of Valletta's long-term commitment to the Dinja Waħda programme forms part of the Bank's Environmental, Social and Governance (ESG) ambitions towards a better and more sustainable world."
BirdLife Malta would like to congratulate all the participating schools for their hard work this year as well as give a special thanks to the Dinja Waħda coordinators who ensure the running of the programme in their school and support the teachers voluntarily. Without these coordinators, children would not be able to develop the skills, knowledge, and values to protect the environment which are gained through participation in the Dinja Waħda programme.
We would also like to thank Bank of Valletta for their continuous support as the programme's educational partner and official sponsor.
Read the Maltese version of the press release here.