Teach, Inspire and Protect (TIP) is an Erasmus+ project led by BirdLife Malta aiming to teach and inspire educators to use contemporary teaching approaches to connect children with nature from their first years of kindergarten and school.
According to research, early childhood education plays a vital role in the development of values and skills. This means this age group is ideal to promote educational and environmentally-responsible values. Young children also require a different approach to learning which is exploratory, sensory and interactive.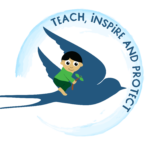 TIP will build support systems for teachers to use digital, outdoor experiential, child self-led, and classroom learning. Our combination of partners from schools, NGOs and government bodies will enable a thorough examination of best practice teaching methods and ensure our approach is sustainable and realistic for the current educational systems.
We want to inspire excellence in teaching, using the following specific objectives:
To promote contemporary teaching approaches in school communities;
To design teaching qualifications and training concepts which equip teachers with skills and the confidence to try new innovative methods of engaging learners;
To encourage teachers to think critically how to use their school environment to enhance learning;
To enhance outdoor experiential and child self-led learning;
To share innovative teaching methodologies through existing networks to influence best practices at an EU level;
To digitalise and create online teaching resources to engage teachers and students.
Together with the Ministry of Education and Employment who are heralding a new innovative approach to education called the "Emergent Curriculum", BirdLife Malta is working with St Nicholas College Mġarr Primary School and with three other international partners: Learning through Landscapes Trust from the UK, BirdLife Spain and INAK from Slovakia. Each partner is bringing their expertise in the field and with a lot of cooperation and motivation invested, this project is already promising to be successful and exciting for both teachers and children alike!
The University of Malta is also bringing their expertise as a third party researcher ensuring that project outputs are made at the highest standards.
Get inspired!
These videos were created to inspire Early Years educators to embark on a similar journey as St Nicholas College Mġarr Primary School, design outdoor school spaces to offer different learning opportunities to children and connect them with nature.
In the video below, Kathleen and Isaac are showing us how fun it is to be outdoors in nature and the many things you can discover with your family!
Workshops
27.02.2019, Salina Nature Reserve
Workshop for school communities
Dinja Waħda coordinators from schools across Malta were invited for the TIP Multiplier Event E1 with the aim of raising awareness about the importance of the outdoor environment and nature-based learning and how is best for teachers to integrate this approach in their work with children. Dinja Waħda coordinators play an important role in the delivery of BirdLife Malta's environmental education programme and they are key personnel in disseminating this information with schools.
29.03.2019, Salina Nature Reserve
Workshop for school communities
The College Principals, Heads of School and the Curriculum Education Officers were invited for the TIP Multiplier Event E2 with the aim of raising awareness about the importance of the outdoor environment as the third educator and the contemporary teaching approaches. On behalf of the Directorate for Learning and Assessment Programmes, the Director General opened the day by stating the importance of the outdoor environment in the early years and the impact it has on the well-being and holistic development of children. He also recognised the need to inform parents and other stakeholders of the importance of nature and the outdoors for sustainable development and conservation of our natural environment.
23.05.2019, St Nicholas College Mġarr Primary School
Workshop for school communities
Early Years educators from schools across Malta were invited for the TIP Multiplier Event E3 with the aim of raising awareness about the new emergent curriculum and nature as a third educator. Teachers were guided on how to integrate this contemporary approach in their work and why it is beneficial for children. The event was organised by BirdLife Malta in close collaboration with the Ministry of Education and Employment and St Nicholas College Mġarr Primary School. In the second part of the day, parents were also invited to disseminate the new teaching approaches and embark on the journey of creating suitable spaces for learning for their children.
Trainings
4-8 November 2019, London
A total of 17 educators and early years champions within the partnership who are working to increase the quality of outdoor play and contact with nature of 3-6 years old children, participated in five days of training in London led by Learning Through Landscapes.
As a result of the training, we have a better informed workforce, children and practitioners having more contact with nature and enjoying being outdoors, new friendships and a professional network to work with!
3-4 June 2021, Online
Early years educators, education officers and outdoor learning practitioners from the partner organisations gathered in an online interactive training. The COVID-19 pandemic did not allow us to meet in person this time, however we still managed to achieve great results and have fun!
The trainers focused on inspiring and motivating educators to use learning through nature as a method to bring children closer to nature, whilst also improving biodiversity on the school grounds and creating suitable spaces for the holistic development of the child.
Transnational project meetings
Face to face contact with the project partners is always important to keep things rolling and strengthen the partnership!
2-5 December 2018, Malta
The main purpose of the meeting was to get to know all the partners and plan the project steps. The partners started bonding whilst planting trees and exploring Salina Nature Reserve!
Different topics were covered such as: cultures of education in each participating country, challenges and solutions in regards to nature based learning, the project objectives, financial aspects and the project management throughout the 3 years of implementation.
Partners also made a case study at Mġarr Primary school. We explored the school grounds and we got feedback from the experts on how to improve the outdoor space!
26-29 January 2020, Spain
The second meeting between partners took place near Montseny Natural Park in Spain.
Partners discussed the progress of the project and how to adopt different schemes of work to their respective countries. At this stage, the project is focusing on finding best means to inspire early years' practitioners to integrate nature learning in their programme and how to best use their school grounds.
The participants visited a nursery and school in the region. They had the opportunity to see the community, families, school staff and students working together to create suitable outdoor setting for children according to their needs and interests. This is proven to be a very good practice with positive impact on children's behaviour and their growth.
Resources
The following booklet is one of a series of booklets that have been created to inspire children to protect nature. The first booklet is all about exploring birds! With lots of fun activities and games linked to birds, we hope children will be able to connect with nature in a different way.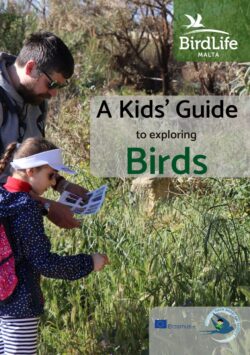 Sponsors
Teach, Inspire and Protect is funded by Erasmus+ as part of a Key Action 2 – Strategic partnerships in the field of education and training from September 2018 to October 2021.
The European Union Programmes Agency (EUPA) is the institutional body that is coordinating the implementation of the funding programme Erasmus+.