With spring just around the corner, Malta will soon come alive with a greener landscape and the sounds of migrating birds passing through the skies.
However, for many schools on the island, there is little to no green space in the mainly concrete grounds, meaning many children have limited access to natural environments. So, to enable students at local schools to spend more time in nature all-year round, BirdLife Malta has been working to transform these grounds and the way children learn.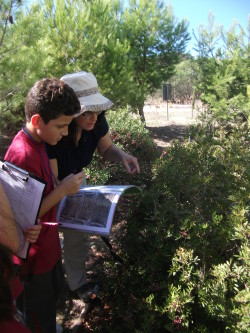 For 20 years, BirdLife Malta's exciting and interactive education programme, Dinja Waħda has inspired and empowered children to take an active role in protecting nature and wildlife. Alongside organising school visits to Natura 2000 nature reserves, in the last two years, this programme has also extended into secondary schools, creating Ġonna Dinja Waħda (Dinja Waħda Gardens) to encourage more children to spend time learning in and engaging with nature.
The Dinja Waħda Gardens provide a unique way for students to construct their own learning and experience across their other subjects as well developing their creativity, problem-solving, social skills and self-discipline. These green areas are also important in creating suitable habitats such as ponds, stone piles and insect homes for native birds and wildlife.
These outdoor classrooms not only help to increase biodiversity in the newly-created green areas, but they also provide the students with valuable, hands-on experience and an appreciation for the environment which they carry with them throughout their adult lives.
One of the schools participating in Dinja Waħda is Blata l-Bajda Secondary School. To help connect the children to nature, BirdLife Malta has worked with Form 1 teachers and students to plan, create and maintain their green space. With help from PARK (Parks, Afforestation and Countryside Restoration) to construct rubble wall seating, students work alongside English, ICT, Integrated Science and Maltese teachers to plant native species and landscape their garden.
With ten schools currently involved, BirdLife Malta hopes to continue to support more schools to improve their school grounds both for biodiversity and for their students, so children across Malta can enjoy outdoor education and all of the benefits learning through nature brings.
By Jessica Irwin, BirdLife Malta Communications Assistant