Every year, we welcome thousands of school children to BirdLife Malta nature reserves – exploring and enjoying nature in our 'outdoor classroom'.
Today's school visit was a little bit different. Pupils from Mellieħa Primary School were joined by Eduction Minister Evarist Bartolo, as he toured the reserve with them to find out what environmental education is all about.
The group explored the nature trail with our field teachers, discovering and learning about plants and animals.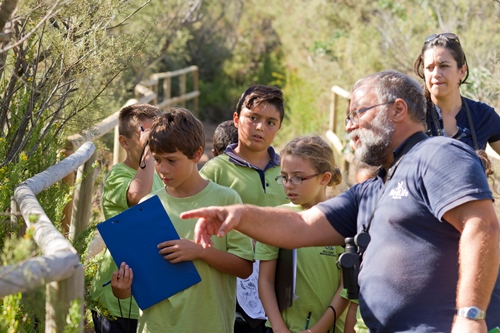 They also got creative making artwork from natural materials found on the reserve.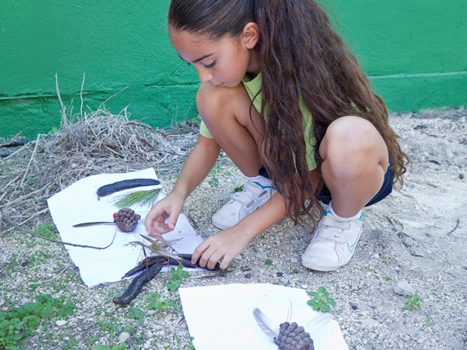 We asked some of the pupils what they enjoyed about their day out at Għadira nature reserve, here's what they told us:
"I'm really into art so I really enjoyed using nature to make a picture" Jenny

"Instead of pictures we saw real life things; we saw a lot of new stuff!" Cody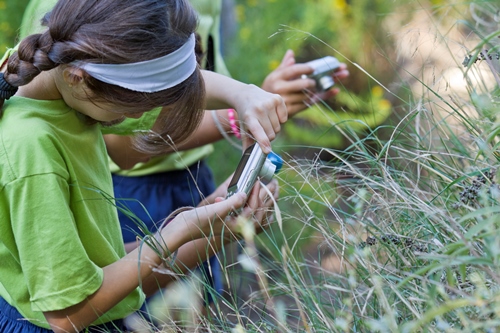 "My favourite thing was getting to see the big white bird which I hadn't seen before!" Hayden

(The big white bird was a little egret!)

"The classroom is always the same, but being out in nature is different every time." Mattea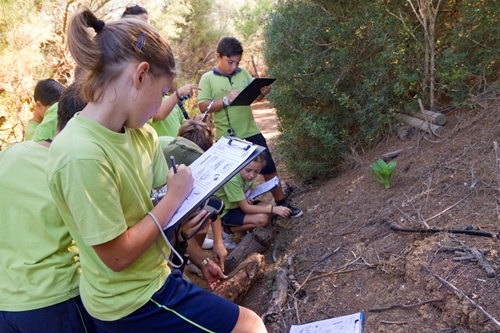 "Here you can actually be near the things you're learning about, and touch it with your hands." Melanie

"I don't like the indoors as much as I like the outdoors. Indoors is boring and we always have to sit down!" Jenny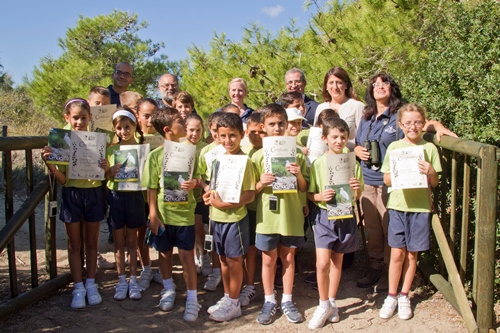 At the end of their visit, the children gathered to tell Minister Bartolo about what they had seen, and the new things they had learned during their morning on the nature reserve.  The Minister then presented each of the pupils with a certificate.
They also received a new activity booklet full of activities for them to complete at home with their families.
These booklets will be given to every child who visits one of our nature reserves on a school visit, and has been developed with funding from the European Commission Representation in Malta.
So from now on, discovering wildlife doesn't have to stop when pupils get back on the school bus – they can continue to enjoy nature activities at home with their whole family.
Some of the kids were already planning their next trip:
"My mum has always wanted to come here, I've taken loads of photos to show her and she will love them. And then she'll want to come here with me!"
BirdLife Malta school visits are delivered in collaboration with the Directorate for Quality and Standards in Education (DQSE) and are available for both primary and secondary school students. Curriculum linked visits for schools are part of the Erasmus+ funded project Lifelong Learning through Nature.