On Saturday a number of families gathered in Foresta 2000 woodland in Mellieħa to celebrate the school donations raised for tree management in the area. Donations were collected through a fundraising activity of Dinja Waħda, the environmental education programme run by BirdLife Malta.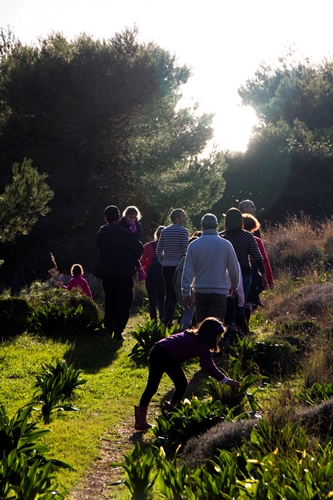 "The school donations are vital in helping to look after the developing trees so that future generations will be able to enjoy walking through rich woodland, full of healthy local trees and shrubs," Ray Vella, Foresta 2000 reserve warden said.
Last scholastic year a total of €4,378 was raised. The school which raised the most money was Rabat Primary School which collected an impressive €360 by involving the whole school.
This accumulates from 20 euro cents that children donate for the Dinja Waħda activity called Foster a Forest. Each time a donation is made, they colour a part of a paper tree, thus making the tree grow. This activity also teaches about the importance of forests as ecosystems and homes for wildlife.
BirdLife Malta organised Foresta Family Day, a new annual event, to thank all of the kids, parents and teachers. On Foresta Family Day participants enjoyed a guided walk and other activities such as tree planting demonstration, a discovery session to find out the variety of plants and animals, and time for creativity with nature art.
"My favourite part was naming a tree and getting to know about them," said Ellen, one of the participating kids.
The Dinja Waħda programme currently covers over 80% of all Primary Schools, providing educators with vast teaching resources for environmental education.
Foresta 2000 is a restored wooded area, where to date over 21,000 native trees and shrubs have been planted in the formerly degraded land.