"Teach, Inspire and Protect" (TIP) is an Erasmus+ project led by BirdLife Malta aiming to teach and inspire educators to use contemporary teaching approaches to connect children with nature from their first years of kindergarten and school.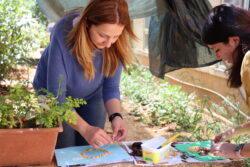 According to research, early childhood education plays a vital role in the development of values and skills. This means this age group is ideal to promote educational and environmentally-responsible values. Young children also require a different approach to learning which is exploratory, sensory and interactive.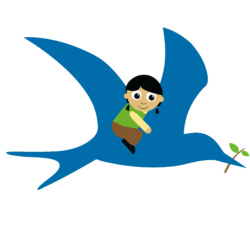 TIP will build support systems for teachers to use digital, outdoor experiential, child self-led, and classroom learning. Our combination of partners from schools, NGOs and government bodies will enable a thorough examination of best practice teaching methods and ensure our approach is sustainable and realistic for the current educational systems.
We want to inspire excellence in teaching, using the following specific objectives:
To promote contemporary teaching approaches in school communities;
To design teaching qualifications and training concepts which equip teachers with skills and the confidence to try new innovative methods of engaging learners;
To encourage teachers to think critically how to use their school environment to enhance learning;
To enhance outdoor experiential and child self-led learning;
To share innovative teaching methodologies through existing networks to influence best practices at an EU level;
To digitalise and create online teaching resources to engage teachers and students.
Together with the Ministry of Education and Employment who are heralding a new innovative approach to education called the "Emergent Curriculum", BirdLife Malta is working with St Nicholas College Mġarr Primary School and with three other international partners: Learning through Landscapes trust from the UK, BirdLife Spain and INAK from Slovakia. Each partner is bringing their expertise in the field and with a lot of cooperation and motivation invested, this project is already promising to be successful and exciting for both teachers and children alike!