The first two weeks of the autumn hunting season have already seen various episodes of illegal hunting, as political will to curtail illegal hunting remains stagnated. With the migration of various European protected species over Malta expected to peak in the coming days, a low police presence shall only translate in further uncontrolled and illegal hunting.
Illegal hunting revving up as autumn bird migration peaks
Malta's autumn hunting season was opened on 1st September with circa 10,000 active hunting licences. Some of the restrictions in force during this period include a national bag limit of 500 Turtle-doves, and a cessation of hunting after 7 pm on weekdays and 1 pm on Sundays and public holidays, apart from the strict protection of various sought-after species including birds of prey, storks and herons, whose migration peaks at this time of the year.
Enforcement of the season relies on the Malta Police Force's Environmental Protection Unit (EPU) which currently numbers only 15 officers that operate on a shift basis. Whereas in past years, officer numbers were boosted to be able to field a stronger police presence at a time when the migration of various protected species peaks on the Maltese Islands, this year such numbers will not be boosted. This means that during peak migration events expected in the coming days, a maximum of 1-2 police units that are specialized on hunting matters shall be operative on Malta. On the island of Gozo, environmental specialized units are non-existent, with most of the police force expected to be taken up at policing school traffic during morning hours, while hunting is left largely uncontrolled on the sister island.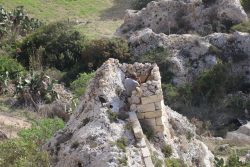 Large soaring birds such as buzzards, harriers, eagles and storks that rely on warm air to be able to gain height and cross over from Sicily to Africa, will seek refuge if they arrive to the Maltese Islands in the afternoon, flying at low altitude susceptible to being shot down. Though in the past a 3 pm hunting curfew had been enforced to protect these species from being killed, the measure had been removed in recent years on the insistence of the hunting lobby.
BirdLife Malta Head of Conservation Nicholas Barbara stated: "We are currently in a state of institutionalized degradation on the protection of birds. From the removal of a hunting curfew to the relaxation of laws allowing taxidermy, a lack of enough boots on the ground to enforce the hunting season is the ultimate spell for the thousands of birds that are leaving their European grounds, and pass via Malta to Africa to spend the winter there."
BirdLife Malta has over the past days been alerted to a number of incidents since the opening of the season, wherein a flock of Glossy Ibises and Honey-buzzards were targeted just outside Buskett, and Hobbies shot down near Żebbuġ. Several injured birds seen in flight with gunshot injuries in past days include Marsh-harriers, a Greater Flamingo, and a European Roller, photographed by bird enthusiasts documenting bird migration. Shot birds received by both BirdLife Malta and police over the past days include herons such as Little Egret and Night-heron, birds of prey such as Eleonora's Falcons, Common Kestrel, Honey-buzzard and Hobby, Yellow-legged Gull, Hoopoe and Bee-eaters.
Reported incidents to police include the the shooting down of an Osprey at Girgenti on Wednesday, for which a police unit had to come all the way from Mellieħa to attend to this report, arriving to the scene too late to apprehend the suspect.
BirdLife Malta CEO Mark Sultana said: "We call on Police Commissioner Angelo Gafà to honour Malta's obligations for the protection of wild birds, and shy away from pressures at keeping enforcement at an all-time low. The current spate of illegal hunting incidents is testament to the need for a well-resourced and effective Environmental Protection Unit operational on both islands of Malta and Gozo. The EU is challenging Malta on its inefficient enforcement in tackling illegal hunting of birds."
Police numbers are only expected to be boosted up should a derogation allowing the trapping of wild birds be enacted in October, with an obligation written in the law requesting a police presence of seven officers for every 1,000 licences.
It is ironic that the only real attempt at increasing police numbers to police a season, comes only at a perceived time, when authorities wish to impress EU institutions with a policed derogation. Nonetheless obligations still stand at protecting Europe's birds that are leaving their European grounds to winter in Africa, only to be unlucky enough to end up in a taxidermy collection locally.
Read the Maltese version of the press release here.
Shot Hoopoe rescued from Għar Lapsi by BirdLife Malta on 11th September

Shot Hobby recovered from Għaxaq by EPU police on 12th September

European Roller with gunshot injuries in flight photographed outside Buskett on 13th September

Illegally shot juvenile (2nd year) Black-crowned Night-heron recovered by EPU police from Xgħajra on 14th September

Injured Lesser Kestrel in flight observed in Buskett on 15th September

Shot Common Kestrel rescued by police from Nadur, Gozo on the 16th September

Illegally shot Honey-Buzzard rescued by BirdLife Malta at San Martin on the 17th September

Shot Eleonora's Falcon before being rescued, at Madliena on the 17th September

Shot European Bee-eater found in Marsaskala on the 17th September