Date: Friday, 21 April 2023
Time: 18:30-21:30
Location: Dwejra Tower, Gozo (meeting point)
Join Din l-Art Ħelwa and BirdLife Malta's LIFE PanPuffinus! project team for a shearwater colony walk at Dwejra in Gozo.
At this time of year Scopoli's Shearwaters (Ċiefa in Maltese) are returning to the cliffs to claim their burrows and meet up with their mate. Shearwaters are often vocal at the colonies once darkness has fallen and listening to their calls is one of the best ways to appreciate these birds locally. Malta is home to around 3,000 breeding pairs of Scopoli's Shearwater, and the cliffs of Dwejra and Fungus Rock hold up to 250 pairs.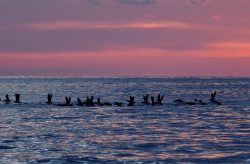 In the surrounding cliffs the Yelkouan Shearwater also breeds and with some luck we might also hear this more threatened shearwater species. LIFE PanPuffinus! is the current seabird project led by BirdLife Malta, focusing on the Yelkouan Shearwater. Therefore, the walk will not only be an opportunity to listen to this secretive bird's calls but also to learn more about them and how we can help in their conservation.
We will meet at 18:30, with the event starting off at Dwejra Tower. Din l-Art Ħelwa will give us a tour of the newly-refurbished tower built by the Knights of St John in 1652, while BirdLife Malta staff will give a short presentation on seabirds in the area and in the Maltese Islands. At the tower we will also have the opportunity to enjoy sunset from the tower roof before heading on a walk along the cliffs to listen out for shearwaters.
Participants should stay till at least 21:30 to increase the chances of hearing shearwaters. Shearwater-calling behaviour is variable and we have no guarantee that we will hear them, but we are sure it will be an enjoyable experience. In fact, Dwejra is a Dark Sky Heritage Area and we hope for clear skies to enjoy the stars too.
Good footwear and ability to walk on rough terrain close to cliff edges are essential. We will be walking 1.2km on rough and rocky paths back and forth. We will walk back in the dark so surefootedness is essential. BirdLife Malta will provide torches with red light for participants who don't have any. We use red light to avoid disturbance, since shearwaters are sensitive to bright light. We are visiting a Natura 2000 site, with protected and vulnerable species. Keeping our disturbance to a minimum is essential.
€5 donations to Din l-Art Ħelwa for hosting the event at the tower can be paid in cash on the day or here. Participation will be capped to a maximum of 15 persons, so booking is needed. Please book by clicking on the button below to fill in the Google Form.
Please note that children of 15 years or younger have to be accompanied by an adult. In case of unfavourable weather, the event will be postponed to a later date and booked participants will get the first opportunity to rebook.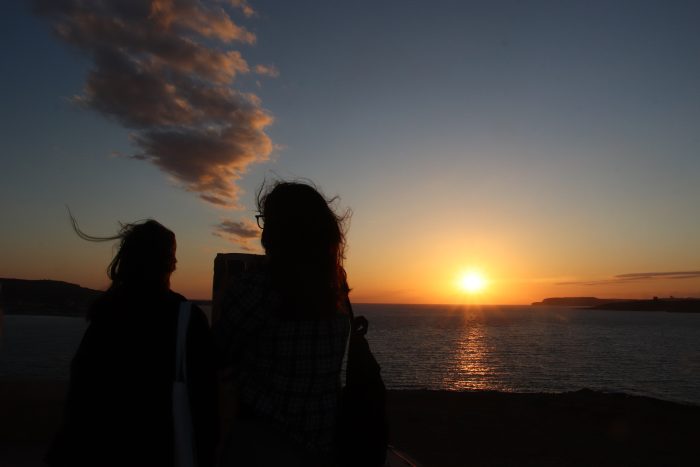 What to bring!
Essentials: Sturdy footwear, drinking water, warm and weatherproof clothes.
Optional: Torch with red light and binoculars (pre-sunset birdwatching).