Date: Saturday, 29 April 2023
Time: 04:00-22:30
Location: Pantani Cuba & Longarini, Sicily
Join Birdlife Malta's Events & Activities Group for a 5-km easy trek enjoying the natural environment and birdwatching at Pantani Cuba & Longarini in the province of Syracuse.
Following our arrival in Pozzallo, we will visit this seaside town for those who would like to have a light breakfast. We will then depart to Pantani Cuba & Longarini Nature Reserve which is renowned for being one of Sicily's most popular and important migratory bird sanctuaries.
The reserve is owned and run by the Foundation Pro Biodiversity, based in Bielefeld, Germany and committed to the protection of endangered wild species. The area has more than 60 species of waterbirds, herons, storks and flamingos together with species of water-bound insects. Suitable footwear is always recommended.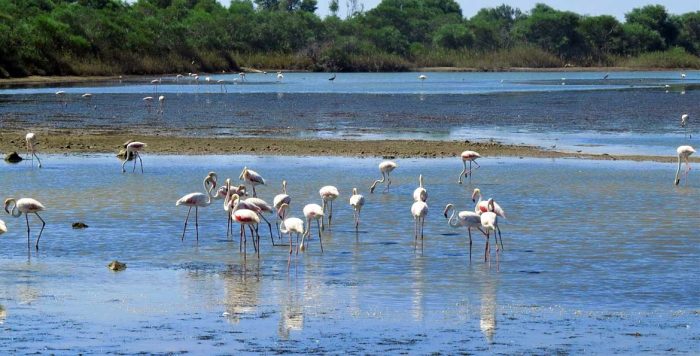 At around 1pm we will proceed for lunch at the Agriturismo La Vignazza.
Lunch will include antipasti, starters, main courses, dessert, wine and water. Following lunch, we will visit the baroque town of Pachino before departing to Pozzallo from where we will embark on our trip back to Malta.
The day trip, including the catamaran fare, port charges, coach transport, nature reserve entrance, lunch, tips, and guide, will cost €185 including VAT. To apply one needs to be a BirdLife Malta member. If you are not a BirdLife Malta member, please become a member first here.
You will need to enter your Membership Number to proceed with the booking.
Booking is open until Friday, 31st March 2023 on a first-come, first-served basis, and can be done by following the steps below:
Fill in the Google Form below and provide the requested details. (Please note that a separate form has to be filled in for each participant).
Following your booking, please proceed to pay online as follows:
Beneficiary: BirdLife Malta
BOV IBAN: MT79VALL22013000000040021686722
Booking will only be confirmed on receipt of payment.
To participate you must be at least 13 years old and, if not Maltese, you need to carry and quote your passport number. Cost remains unchanged for teen participants. Cancellations made up to eight days prior to departure will be refunded, but all cancellations will be subjected to a charge of €20. Thereafter, no refund will be applicable.
On the day we will meet at the Virtù Ferries Passenger Terminal in Valletta at 03:45 to check in at 04:00, with the ferry leaving at 05:00. The trip back leaves at 20:30 from Sicily, arriving in Malta at 22:30.
In case of difficulties please email us on [email protected] or contact us on +356 9980 3029.