Date: Saturday, 1 October 2022
Time: 07:30-09:30 (bird ringing, with booking), 10:00-16:00 (visiting hours)
Location: Għadira Nature Reserve
EuroBirdwatch is back for 2022 and BirdLife Malta is getting involved!
This year marks the 30th anniversary of EuroBirdwatch and we have numerous activities to mark such an occasion.
On Saturday 1st October, we will host live bird ringing sessions at Għadira Nature Reserve. This is an amazing opportunity to observe a hugely important research technique that provides global data for migration and distribution studies.
BirdLife Malta has been carrying out bird ringing since 1965 and we have continued practising this research technique to this day.
We will be organising two bird ringing sessions, split into two groups, with a maximum number of 20 persons per group. Sessions are free of charge but to attend you need to book the slot you prefer. Bookings will be accepted on a first-come, first-served basis. Pick the session you prefer to attend below:
Following the bird ringing sessions, there will be an open day at Għadira Nature Reserve, which will be open to the general public between 10:00 and 16:00. During the day, at Għadira, we will be projecting James Micallef Grimaud a.k.a. TWITCH's mural artworks. The project was organised by the Malta Street Art Collective in collaboration with BirdLife Malta and it explores the topic of bird migration, urban sprawl, and hunting in the Maltese Islands.
A number of migratory birds have been painted in the Maltese streets to rise awareness about the atrocities brought about by poaching and trapping. Photographic prints of the murals will be projected along with a descriptive video of the creation process.
EuroBirdwatch22 events in Malta will continue the following day, on Sunday 2nd October at Buskett where we will be hosting a family picnic and birdwatching session. For details about the second day of events click here.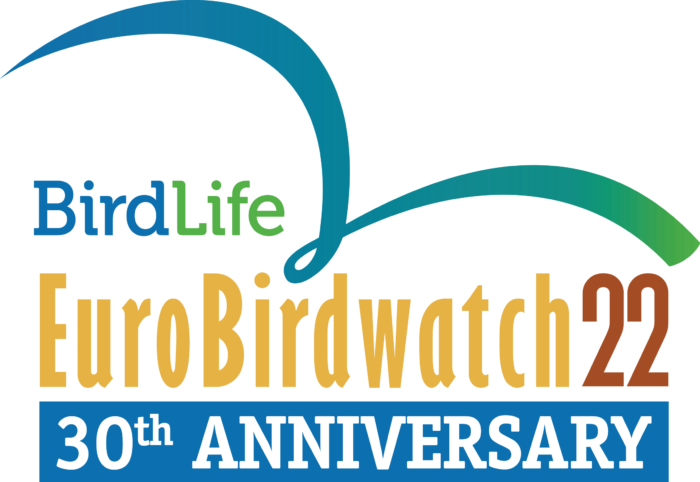 This annual initiative is organised every year by BirdLife Malta as part of this Europe-wide initiative held by all BirdLife partner organisations during the same weekend in several countries across Europe and Central Asia. Hundreds of local birdwatchers will identify and count passing birds during the great autumn migration when millions of birds make their epic journey southwards to wintering areas in the Mediterranean and Africa. Malta will contribute too by reporting its numbers.