The autumn hunting season on wild birds is set to open from tomorrow, the 1st of September 2022, permitting the hunting of 500 Turtle-doves, against recommendations from an expert EU task force. The Government's decision to steam ahead with the season follows meetings held directly between the hunting federation, the Wild Birds Regulation Unit (WBRU) and the Ministry for Gozo, shunning the ORNIS Committee.
Hunters are expected to keep to a quota while illegalities have already marred the autumn bird migration period with enforcement absent as a flock of Black Kites sought refuge on the Maltese Islands last week and was targeted by illegal hunting. The hunting season will be five months long with over 30 other bird species that can be hunted.
Autumn hunting season to open tomorrow with enforcement lacking, permitting Turtle-dove hunting against EU advice and shunning ORNIS Committee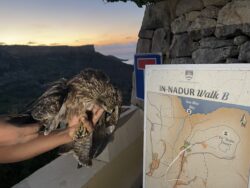 The decision to go ahead with the hunting of European Turtle-doves (Gamiem) was unilaterally taken by the Gozo Ministry without any consultation with the ORNIS Committee. Although mostly used to rubber-stamp politically motivated decisions, the Committee has not convened since the infamous May meeting which saw the unacceptable behaviour of FKNK's CEO Lino Farrugia. Farrugia had stormed at Head of WBRU Richard Lia during a heated exchange of words in relation to hunters' obligation to report their hunting effort during this year's spring hunting season, with Farrugia insisting this was placed on purpose to put hunters in difficulty. Despite hunters being obliged to report their hunting efforts and catches of Turtle-dove and Quail last spring, according to a WBRU report on this year's spring hunting derogation submitted to the European Commission, less than 10% of hunters reported catching at least a single bird. In total 816 Turtle-doves were declared caught between over 8,000 hunters out between the 17th and 30th April 2022.
The hunting of Turtle-doves last spring and this autumn has been permitted ignoring recommendations of the European Commission's Task Force on the Recovery of Birds made last March which advised Member States to halt Turtle-dove hunting in 2022 due to the species' continued decline across the European continent. The meeting had even singled out Malta for the possibility of opening a spring hunting season on Turtle-dove. Various EU Member States have since heeded such advice and stopped the hunting of Turtle-dove this autumn, including nearby Sicily, which recently declared it will not open a hunting season on Turtle-dove given the poor data collection by hunters themselves and the conservation status of the species.
The 1,500 quota of last spring and the 500 quota for this autumn stem from calculations made by WBRU on the basis of FKNK-coined documentation which made various assumptions on Turtle-dove migration through Malta, including a released captive bird which ended up in Bulgaria.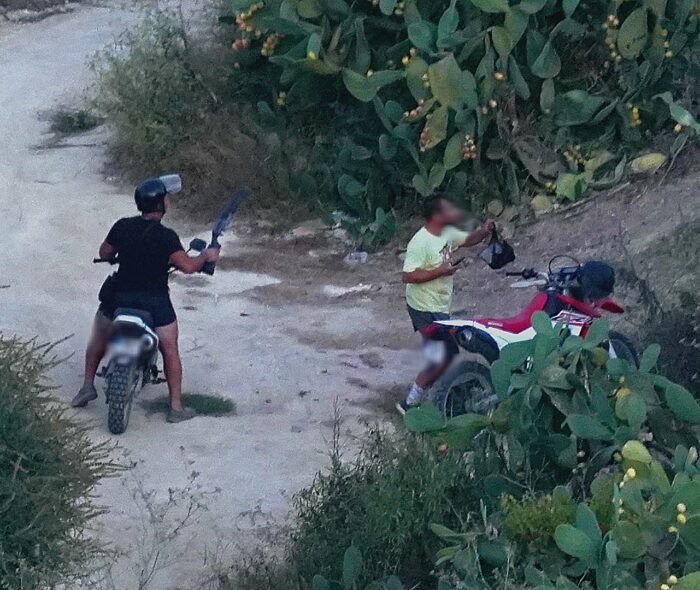 Commenting on the situation, BirdLife Malta CEO Mark Sultana said: "Government is legislating hunting based on the Ministry for Gozo's decision, that chooses to consult singularly with the hunting federation, commanding WBRU's operations across the Maltese Islands. The Prime Minister has simply taken a back seat letting the Gozo Ministry ignore EU advice and shun the ORNIS Committee, while illegalities are being recorded daily."
BirdLife Malta has still not heard any reaction or answer from the Prime Minister after we wrote to him last week in the wake of illegalities which saw a flock of Black Kites seeking refuge on the Maltese Islands being targeted across Malta and Gozo. Gozo Police were unavailable at the time of the incidents while Malta's Environmental Protection Unit (EPU) fielded one to zero units on land during the past days. Requests sent to the Police Commissioner about the current enforcement situation have also remained unanswered.
"The illegalities that are occurring on a daily basis across the countryside do not augur well for a season that shall see over 10,000 licences active across Malta and Gozo. The enforcement efforts expended are not proportional and government's impasse on the situation is only sending a message to the hunting community to keep at it," commented BirdLife Malta Head of Conservation Nicholas Barbara.
BirdLife Malta President Darryl Grima stated: "Since it is abundantly clear that the police are not in a position to enforce the law, the hunting season should not open before mid-October when the majority of birds migrating are protected species. The smokescreen Wild Rabbit hunting season should also end in July for the same reasons. Seeing this Government's track record on hunting, trapping and the rule of law this might be the intention all along with the hunting season being a smokescreen for a free-for-all massacre of anything with feathers. We urge European Commissioner for Environment Virginijus Sinkevičius to take immediate action against Malta – a lawless state when it comes to hunting and trapping. Furthermore, given also that PM Robert Abela has not even bothered to answer our open letter, the blood of all the protected birds that will (and already are) be massacred for his party's political expediency will be on his hands!"
As migration of various protected bird species migrating from Europe to Africa is expected to increase over the coming weeks, BirdLife Malta is calling upon members of the public to take matters into their own hands by recording and reporting illegalities. The eNGO is organising training sessions aimed at curtailing illegalities in the field as it prepares for its annual Raptor Camp which coincides with peak bird of prey migration. Illegal killing trends in Malta show that birds of prey remain the most illegally targeted species, with taxidermy being the main driver for such illegal hunting.
Illegal hunting and trapping incidents are to be reported to BirdLife Malta on 2134 7646 or 7925 5697 (outside office hours) or directly to police on 119 asking for the Environmental Protection Unit (EPU).
Read the Maltese version of the press release here.