Date: Friday, 27 May 2022
Time: 18:00-20:00
Location: Salina Nature Reserve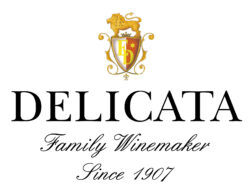 The BirdLife Malta Events & Activities Committee are organising an end-of-season event which will be open exclusively for BirdLife Malta members.
The event is a repeat presentation requested by popular demand on the history of the reserve, which will be led by Salina Nature Reserve Manager Manuel Mallia. Be sure to come along and enjoy an informative evening amongst fellow nature-lovers!
The presentation will be followed by an opportunity to socialize and network with complimentary drinks provided by our sponsor Delicata Family Winemaker.
This event is limited to 60 participants and bookings will be taken at a first-come, first-served basis. Participation is free and for BirdLife Malta members only.
Find ample parking just a two-minute walk from Salina Nature Reserve, here.
To book your place click on the button below.
Follow the event on our Facebook page for updates!