Date: Monday, 6 to Friday, 10 September 2021
Time: 07:00–08:00 or 08:00–09:00
Location: Salina Nature Reserve
Salina Nature Reserve has a very exciting week planned for this coming September that the whole family will enjoy!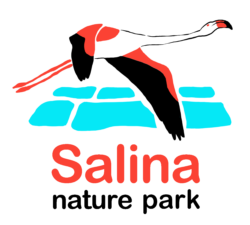 You will be able to take part in the process of salt harvesting at our historic 16th Century Salina salt pans. You and your family will be guided through each step of the salt harvesting process by our expert staff at the reserve. On top of harvesting the sea salt, you will be able to look at the salt crystals beneath our microscope and get involved in some fun activities inside our air-conditioned visitor centre. Also, there will be opportunities to birdwatch and explore the reserve after the activities.
The cost per family/group is €5. As part of the €5 you will be provided with refreshments, and you will be able to take home your 1kg of self-harvested salt! Please note that the salt has not yet been tested for human consumption.
There will be two time slots per day between Monday 6 and Friday 10 September, the first between 07:00 and 08:00, and the second between 08:00 and 09:00. Albeit in the early hours, it will still be important to bring sun cream and a sun hat. As you will spend 15-20 minutes within the salt pans, we advise you to bring along flip flops, swimming costume (or clothes you don't mind getting wet) and a towel. Because of the manual nature of the activity, this activity is strictly for people aged 10 years and older.
This event will be with booking, and you need to pay online beforehand using your debit/credit card or PayPal.
Visit https://bit.ly/SaltHarvestingWeek or click on the BOOK HERE button below to purchase your €5 family or group ticket, selecting the date and time slot you prefer.
Please keep the email you will receive upon your purchase as proof of the booking and payment. We can only accommodate three families/groups per time slot so hurry to book your place now!