Date: Friday, 30 April & Saturday, 1 May 2021
Time: 19:30–22:00
Location: Foresta 2000 Nature Reserve
For this Klabb Ħuttaf and Family Members' exclusive event, join us for a self-led walk through Foresta 2000 Nature Reserve at dusk to discover the beauty of the reserve and the surrounding area.
Upon arrival, our staff will give you an activity pack to complete during your explorer evening with your group. Your activity pack will help you become scientists that can carry out your own chameleon survey through the reserve, and teach you to identify the seabirds we can hear calling to each other while they fly back into their nests and colony from the sea. The pack provided will also contain information to help you learn more about light pollution and fishing bycatch and how to help reduce the problems seabirds face. BirdLife Malta staff will be present at various points throughout the trail to assist you and answer any questions you may have.
There are spaces available for six families on Friday 30th April and six families on Saturday 1st May. We are taking every precaution to stay safe and follow the current government COVID-19 guidelines. As a result, the entrance times will be staggered for this event. Each family will be given a time to arrive at Foresta 2000 between 19:30 and 20:20, please make sure to arrive punctually. Remember that the current government COVID-19 restrictions state a maximum group of four in public, not including households, so please stick to social distancing rules when in the reserve.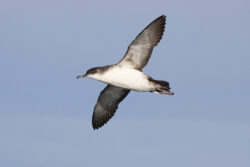 To register for this event, please email [email protected] by Wednesday 28th April with your membership number and the date you wish to attend. Bookings will be taken on a first-come, first-served basis so we cannot guarantee your requested date will be available.
If you aren't a Klabb Ħuttaf or family member, why not sign up today to receive information on exclusive events like this one? These memberships have some great benefits not to be missed! Klabb Ħuttaf is the largest junior nature club in Malta and is a great way to introduce children to nature. It includes invitations to exclusive member events, a magazine subscription and more. Our family memberships also mean the adults of the family get their own benefits too! Click here to have a look at our membership page to find out more about the membership types available and details on how to sign up.