Date: Monday, 7 to Sunday, 20 December 2020
Time: 08:00-16:00 (Mon-Fri), 10:00-16:00 (Sun)
Location: Salina Nature Reserve
Our new annual Birds of Malta photo competition is now closed!
We're happy that for this first edition we received 38 entries with some amazing pictures sent in across two of the three categories: Adults (21 entries) and 16-and-under (17 entries). There were no entries in the Professionals category. All entries are now on display at our Salina Nature Reserve for the next two weeks.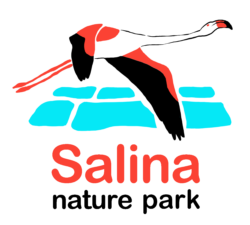 Exhibition dates
We're now happy to announce that the exhibition is open and you can visit Salina to see it between Monday 7th and Sunday 20th December. The exhibition will be open during the opening hours of the reserve's Visitor Reception Centre: Monday to Friday 8am-4pm and Sundays 10am-4pm.
What's more? You can now even vote for your favourite entry in all categories! In fact the top five for each category will be chosen by a public vote, and then a panel of professional judges will choose the 1st, 2nd and 3rd placed winners from these top five.

Voting
With the start of the exhibition, voting will be open too! So we invite you to choose your favourite photograph either online on the Facebook event (see link below) by pressing 'like' on your top photo, with each 'like' counting as a vote, or you can vote in person at Salina when you visit the exhibition. All the entries can already be seen at the bottom of this page, and will also be posted in the discussion section of our FB event as from Monday 7th – which is where you'll need to vote!
We're giving away some great prizes for our photo competition – have a look at the list below:
Children's (16-and-under) Category prizes
1st prize: binoculars, and print of winning photo which will be displayed at Salina Nature Reserve for a full year.
2nd prize: Bird memory game and a print of the photo.
3rd prize: Għasafar Madwarna book and a print of the photo.
Adults' & Professionals Category prizes
1st prize: Our latest publication A hundred experiences of a bird photographer in Malta by Aron Tanti, free membership for one year and your photo displayed at Salina Nature Reserve for one year.
2nd prize: History of Ornithology in Malta book and free membership for one year.
3rd prize: Free membership for one year and a BirdLife Malta tote bag.
The winners of the respective categories will be announced by Monday 11th January 2021!
IMPORTANT: Please note that COVID-19 restrictions currently apply for visits to Salina. Masks must be worn at all times and social distancing rules respected. Entry to the reserve is free of charge but donations are welcome!
Follow the Facebook event for updates!
Here are the 21 entries received for the ADULTS category (click on each photo to view in its original dimensions)
Here are the 17 entries received for the CHILDREN's category (click on each photo to view in its original dimensions)