Date: Saturday, 24 October 2020
Time: 08:30-09:30
Location: Facebook Live
Did you know we're able to learn more about birds thanks to bird ringing? This scientific study can tell us a lot about a bird's life. It is a conservation tool which enables us to monitor the movement of birds, giving us an insight into aspects of birds' lives such as survival rate, productivity and migration patterns. Above all the information we obtain from ringing is vital to ensure the effective conservation of birds.
Did you ever assist to a bird ringing session? If you haven't, now is the chance to join us for a bird ringing demonstration. And what's more? You can do it from the leisure of your home!
Although our nature reserves – where we do most of our bird ringing – are open to the public, the present COVID-19 situation is unfortunately not allowing us to organise public events yet, so we've decided to set up a bird ringing demonstration and show it live on Facebook.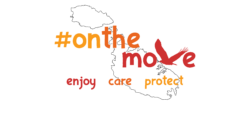 This will be broadcasted live from our Għadira Nature Reserve and will celebrate the end of our #onthemove campaign which ran throughout August, September and October with the aim of encouraging people to enjoy, care about, and protect migrating birds during this autumn's bird migration.
Join our Facebook Live event on Saturday 24 October to learn more about bird ringing, how it is carried out, why it is important and what data we collect from this important work. You will also be able to put your questions live to the licensed bird ringer from the BirdLife Malta Ringing Scheme who will be leading the session.
And you never know…you might also see a rare bird being ringed on the day!
We look forward to meeting you online!
The Facebook Live session will be dependent on the weather conditions on the day, and the number of birds caught. Please follow our FB event for the latest updates. We will not be taking bookings for this online event, which is free for all participants, however marking yourself as GOING on the FB event will help us get an indication of the audience we should expect!
Follow the Facebook event for updates!