Date: Sunday, 22 March 2020
Time: 12:00, 14:00
Location: Dwejra Tower, Gozo
Did you know that coastal development and high levels of artificial light at night in the Maltese Islands are negatively impacting our vulnerable breeding seabird species?
The west coast of Gozo, on either side of Dwejra, is home to three seabird species. In fact, over 1,000 pairs of Scopoli's Shearwater (Ċiefa), around 150 pairs of Yelkouan Shearwater (Garnija) and even a small colony of Mediterranean Storm-petrel (Kanġu ta' Filfla) nest in the impressive cliffs and large sea caves in this part of Malta's sister island.
Shearwaters and Storm-petrels are only active at breeding colonies at night and their single chick is reared inside deep burrows in the dark. Artificial lights in proximity to these colonies are disturbing the adult breeding birds and disorienting fledglings making their first flight out to sea.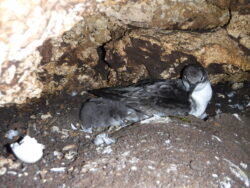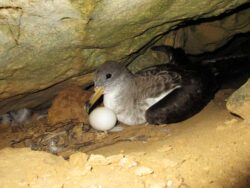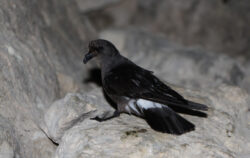 Join us to learn more about the seabirds nesting in the Maltese Archipelago, why and how light pollution is a threat to these species and find out what YOU can do to help protect these amazing birds.
The talks are co-hosted in collaboration with Din l-Art Ħelwa at Gozo's Dwejra Tower. The two free talks will be led by James Crymble, Project Warden and Light Pollution Officer with BirdLife Malta's LIFE Arċipelagu Garnija project.
About Dwejra Tower
Dwejra Tower is a Knights-era seventeenth century Gozitan coastal watchtower, which was completed in 1652. Restored in 1997 by Din l-Art Ħelwa, the tower is now open to the public and managed in partnership with Nature Trust Malta. It is located within a Natura 2000 site, and commands marvellous views over the coast overlooking Dwejra Bay and nearby Fungus Rock. Incidentally this part of Gozo also forms part of a Dark Sky Heritage Area.
Timings
The first illustrated talk starts at 12pm, and will be followed by a 15-minute Q&A session. A second illustrated talk will start at 2pm, also followed by a 15-minute Q&A session.
Participation
Participation in this event is free of charge, but a suggested donation of €2 per adult and €1 per child are welcome. Both talks will be in English. Children are welcome, but must be accompanied by an adult at all times. Because of limited seating capacity, we ask those who want to join to confirm their attendance by emailing [email protected]. Maximum number of participants which can be accomodated will be of 15 per talk.
Getting to the venue
There is plenty of free car parking at Dwejra, but please do keep the environment in mind and attempt to carpool or use the hourly 311 Malta Public Transport bus service from Victoria (Rabat) to Dwejra. The 10-15 minute walk up from the car park/bus stop to the tower is over uneven and unsurfaced paths. Please make sure you wear suitable footwear and bring sunblock, hat and plenty of drinking water.
Venue details
There are no toilets at the tower, but there are free public facilities in the main parking area at Dwejra, close by to the road leading to the inland sea. The talks will take place in the lower ground floor of the tower, which is accessed by a stone stairway. Rope and metal stair handrails are in place to assist visitors.