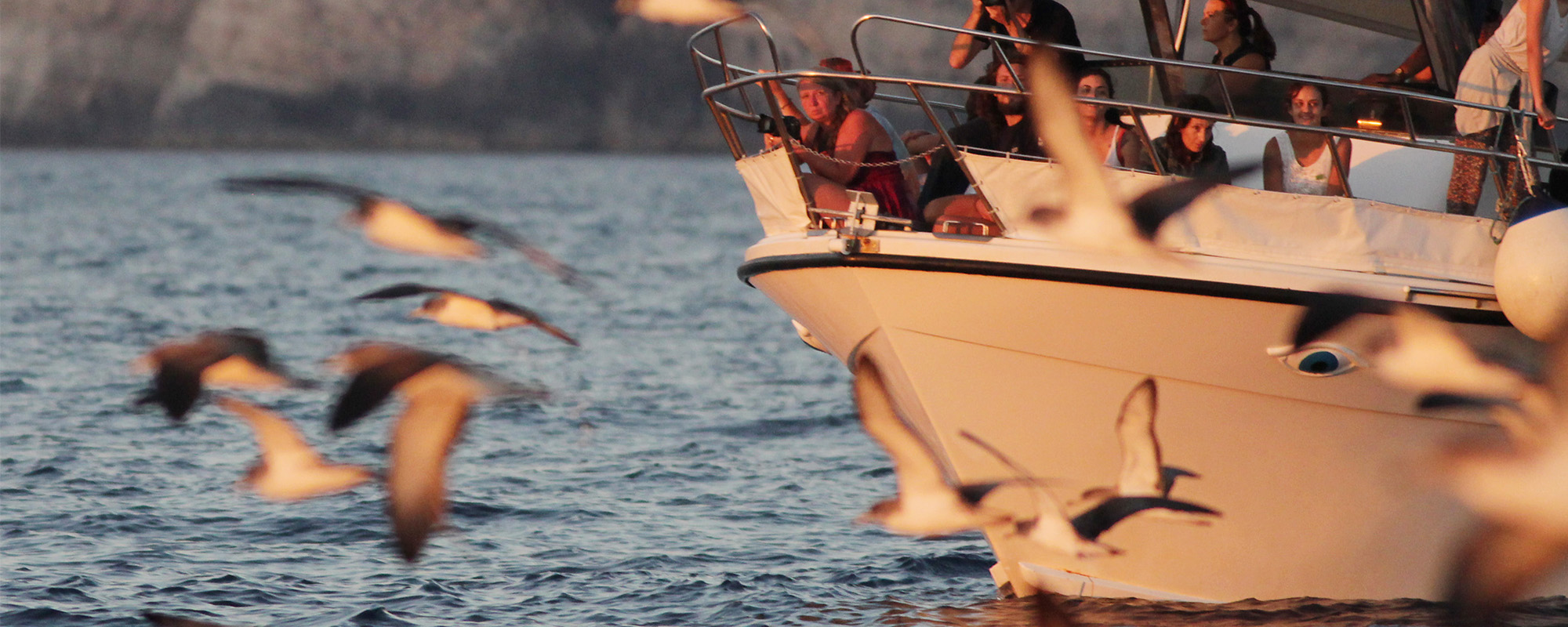 Date: Friday, 9 August 2019
Time: 18:30-21:00
Location: Ta' Ċenċ Cliffs, Gozo
Join our LIFE Arċipelagu Garnija team on the sunset boat ride to Ta' Ċenċ to enjoy one of Malta's most spectacular natural phenomena – the Scopoli's Shearwater 'rafting' on the water before returning to their nests in the cliffs. Prepare your binoculars and cameras for an amazing experience!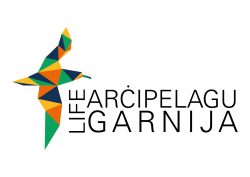 Bookings for this trip are now closed.
Meeting point & time:
The meeting point is Marfa Jetty, opposite Riviera Hotel. We will meet at 18:30, with the boat leaving at 19:00.
Prices:
Members: €12
Non-members: €15
Children (5-12 years): €10
Booking & payment:
Bookings shall only be accepted and confirmed on payment which should be made in advance through our online payment facility below.
You can pay with PayPal, directly from your bank account or using a credit/debit card. If you don't have a PayPal account, you can create a new account before you pay. If you don't want to create an account, you can still pay using a credit or debit card using the same facility.
The system will allow you to book more than one place at a time.
+ Please note that no form of payment other than through the online facility will be accepted.
+ No refunds will be issued if cancellations are notified after the booking closing date (Wednesday 7th August).
+ You will NOT receive a booking confirmation from us – please consider the receipt which is automatically generated by the payment system as a confirmation of your booking and bring it with you to the registration desk on the day. YOU NEED TO REGISTER AND PRESENT THIS RECEIPT TO BE ALLOWED ON THE BOAT.
Important terms and conditions:
Children under five years are not allowed due to boat restrictions.
Due to space restrictions on the boat, bookings will be accepted on a first-come, first-served basis.
In the unlikely event the trip cannot run due to weather conditions we will try and arrange a trip at an alternative date.
Photos and footage will be taken before and during the trips for promotional purposes by BirdLife Malta.
Follow the Facebook event for updates!