Date:               Saturday, 6 and Sunday, 7 October 2018
Time:              15:00-18:00 (Saturday) and 14:00-18:00 (Sunday)

Location:        Buskett
EuroBirdwatch is the largest event of the BirdLife Partnership and this year it is celebrating its 25th anniversary!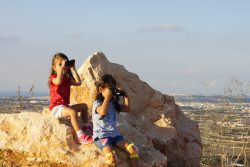 We are celebrating EuroBirdwatch18 with birdwatching sessions and other activities at Malta's largest woodland area of Buskett to experience the autumn bird migration! We will have several ongoing activities and you can turn up and join us at any time you wish. The highlight will be the observation of the migrating birds of prey at a time when the sky is full of raptors on their way in search of their wintering spot. Just bring your binoculars with you…if you don't have any we will be providing some on site!
This event is organised every year by BirdLife Malta as part of a Europe-wide initiative held by all BirdLife partner organisations during the same weekend in several countries. Hundreds of local birdwatchers will identify and count passing birds. Malta will contribute too by reporting its numbers.
Saturday, 6 October 15:00-18:00
This event will consist of birdwatching, where our bird expert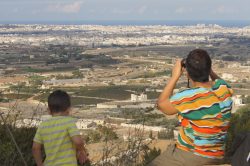 s will identify birds and explain more about them to the participants!
Sunday, 7 October 14:00-18:00
Join us for a family day out in nature!  Come with blankets and snacks for a picnic in nature and we will be take care of entertaining the children with activities such as birdwatching and a bird migration game!
Location
Click here to see where you can park and the directions towards the birdwatching spot. (If you click on the parking area on the PDF it will provide you with google map instructions to arrive on site). PLEASE NOTE THAT DUE TO ROAD WORKS WHICH ARE BEING CARRIED OUT ON SITE, PARKING MAY BE RESTRICTED AND YOU MAY HAVE TO PARK FURTHER AWAY AND WALK TO THE AREA.
The event is FREE but donations are greatly appreciated. No booking is required.
Click here for the official EuroBirdwatch18 website where you can find results from previous years, including Malta's results from last year.
Below are some pictures from the event we organised last year and also photos of birds of prey we might see during the two-day event.