The
Institute for Education
has launched a new course aimed at primary school teachers in delivering outdoor learning through nature. The course for the MQF Level 6
Award in Teaching Outdoor Learning through Nature
will be delivered by BirdLife Malta through fieldwork, lectures and self-study materials.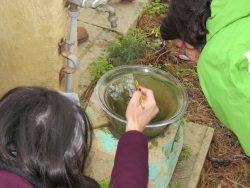 The four-week course will provide teachers with the skills and competencies to deliver curriculum-linked activities in an outdoor setting. This will include creating engaging learning environments that support the benefits spending time in nature provides including improvements in physical health, emotional wellbeing, personal and social skills; as well as fostering a sense of environmental responsibility and sustainable values. Through the
training
, teachers will become representatives of active citizenship and will be able to demonstrate the ways in which learning through nature can act as a valuable platform for interpersonal, intercultural, and civic competences. Joanne Grima, CEO of the Institute for Education, comments that "teachers should be empowered and take every opportunity to become self-directed learners choosing the professional development that widens their horizons. The engagement of learners in an authentic experience with nature positively impacts children's social, psychological, academic and physical health. This approach to learning should permeate the curriculum and give the possibility to all learners to develop holistically." Desirée Falzon, BirdLife Malta field teacher and developer of the course,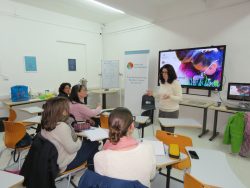 commented: "I find that teachers are taking an increasing interest in connecting children with nature. This is especially true of Early Childhood Educators, who recognise that embedding nature in their teaching instils care for the environment that carries through to adulthood." With a strong background in providing high-quality
environmental education initiatives
, BirdLife Malta will be utilising its wealth of experience, knowledge and research to carry out this innovative course to enhance the capacity of environmental education in Malta. Read the Maltese version of the press release
here
.