After the festive period a lot of us tend to feel the effects in January. Adjusting back to post-Christmas life can sometimes be a challenge but with a new year ahead full of endless goals and opportunities it is the prime to time to escape the curse of the January blues!
According to the Environmental Science & Technology journal, as little as five minutes of physical exercise in nature – be it walking, cycling or even gardening – can improve our mental and physical health. Essentially, in just a few minutes we can feel happier! This could be soaking up a moment in the sun on your lunch break, opting for a bike instead of the bus, or simply finding your green fingers.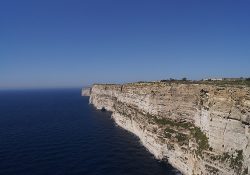 Blessed with a Mediterranean climate, exploring the great outdoors in Malta makes it that much easier if you have a bit more time on your hands. The mild air at this time of year gives us the perfect opportunity to blow a few cobwebs away with an adventurous coastal or countryside walk, whilst still enjoying the surrounding azure waters that retain their sparkle year round.
It's not just the scenic views that can capture your imagination. January is also a golden time of year to spot many wintering birds like the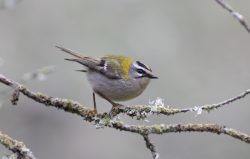 Robin, Chiffchaff or the striking yellow feathers of the Firecrest. If you're lucky, you may even be able to spot the first Fan-lipped Orchids.
Whatever your resolution for this year may be, finding inspiration from a few peaceful moments in nature could be just what you need to rekindle your motivation and help you achieve them.
If exploring solo isn't for you, we will be continuing to hold regular monthly walks in various areas of natural interest across the Islands. Our walks are the perfect way to enjoy nature whilst meeting like-minded people and making new friends! So, why not join us for our next one? Click here for more information on our walking events. See you there!
By Jessica Irwin, Communications Officer at BirdLife Malta