Date:            Sunday, 18 February 2018
Time:           09:00 – 13:00
Location:    Mtaħleb (meeting at Baħrija Playing Field)

BirdLife Malta's Events & Activities Committee will be organising a Nature Walk in Mtaħleb, a rural region situated between Dingli and Mġarr in the limits of Rabat (Malta). During this walk we will enjoy beautiful countryside and spectacular scenic views of the west coast of Malta.
The Mtaħleb area includes two valleys which are characterised by springs which lead to the formation of riparian formations as well as maquis communities. Among the population of trees in the area one can find large Mediterranean Willow Trees (Żafżafa Żgħira), a good population of the White Poplar Tree (Luq), together with Black Mulberry Trees (Tut), White Mulberry Trees (Ċawsli), Bay Laurel (Rand) and an old copse of Olive Trees (Żebbuġ). One very old individual Jujube Tree (Żinżel) exists and merits protection due to its age and rarity. Mtaħleb also has a Tree Protected Area which has been protected since 1996, and is declared as a Natura 2000 site; as an Area of Ecological Importance; a Nature Reserve; and a Special Area of Conservation of International Importance.
Our meeting point will be the Baħrija Playing Field. We shall meet at 09:00 sharp to commence our walk.
This is a moderate/hard walk (approx. 5 km) suitable for adults. Participation is open to all (BirdLife Malta members will be given priority) for a minimal fee of €6 per person.
We are accepting bookings for this event. Booking and payment through PayPal is available directly through this page and can be done below. Please send an email to [email protected] to confirm your booking as soon as you have carried out the payment successfully. If you are a member please make sure that in the email you quote your full name and membership number as inserted below. Booking will be open until Thursday 15th February 2018 unless taken up before.
THE EVENT IS NOW FULLY BOOKED.
Car Pooling & Car Sharing…!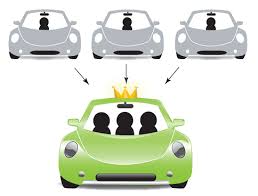 Care about the environment and meet new friends…offer/ask for a lift!
Post on the Facebook page of this event:
– Pick up point
– Number of people
– How you can be contacted?