Date:             Sunday, 10 December 2017
Time:            10:00 – 16:00
Location:     Simar Nature Reserve
This Christmas event is going to be full of festive fun…it will be educational…and above all it will be held in an area surrounded by nature!
Is-Simar Nature Reserve in Xemxija will be hosting  stands from different organisations and sustainable enterprises…there will also be workshops, games and activities especially for families and children, and a food stall with delicious Christmas treats!
This is the first time that BirdLife Malta will be holding a Christmas Nature Fair in one of its reserves and we have teamed up with a number of other like-minded organisations to  share the festivities. Simar will be decorated for the occasion and showcasing the work of the organisations below with different exhibits, activities and installations:
Our education team will also have seasonal craft activities and games for children:
Christmas crafts
Upcycling
Tree decorations
Bird food garlands
Scavenger hunts
Quizzes, and
Magnifying glasses
At the reserve's bird hides, expert reserve wardens will be running bird ringing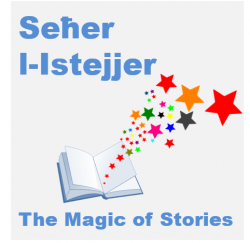 demonstrations and they will assist you in birdwatching. The Visitors' Centre will also be open for the day.
At 11am we shall also have a storytelling session jointly organised with the National Literacy Agency, with whom we hold a special relationship thanks to our weekly 'Magic of Stories' sessions held every Thursday at Simar.
During the event we shall also be offering the BirdLife Malta Christmas pack with our latest membership package offers which include books, magazines, pin badges, key chains and other souvenirs for those who join us before the end of the year.
The Christmas Nature Fair is an opportunity to enjoy the outdoors and get closer to nature and wildlife during the winter season! At the same time those attending will be engaged with fun-filled activities and games related to the festive period.
So see you on December 10th at Simar!
Free entrance, no need for booking
Għadira Nature Reserve will be closed for the day
Event will be cancelled only in case of adverse weather conditions