Date:            Sunday, 29 October 2017
Time:           09:00 – 13:00
Location:    Mistra Bay (meeting point)

Sometimes we want to get outside and leave the hustle and bustle of 'civilization' to go for a hike or a walk surrounded by nature! With this easy/medium difficulty walk you can do just that! We will follow the coast from Mistra Bay until Selmun with an enthusiastic group of nature lovers.
We will start by meeting at Mistra at 09:00 sharp. From Mistra Bay we will proceed to Fort Campbell, Selmun Palace and back to Mistra. After the walk, we invite you to join us at the Open Day at our Simar Nature Reserve.
This activity is now FULLY BOOKED.
Participation is free. Any donations to support wildlife conservation and environment protection are appreciated. Share, donate, and participate in our latest campaign #ISAVEBIRDS
Note: please wear appropriate footwear as the area can be slippery when wet.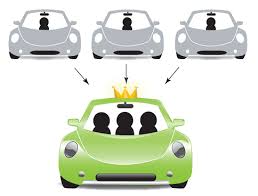 Car Pooling & Car Sharing…!
Care about the environment and meet new friends…offer/ask for a lift!
Post on the Facebook page of this event:
– Pick up point
– Number of people
– How you can be contacted?