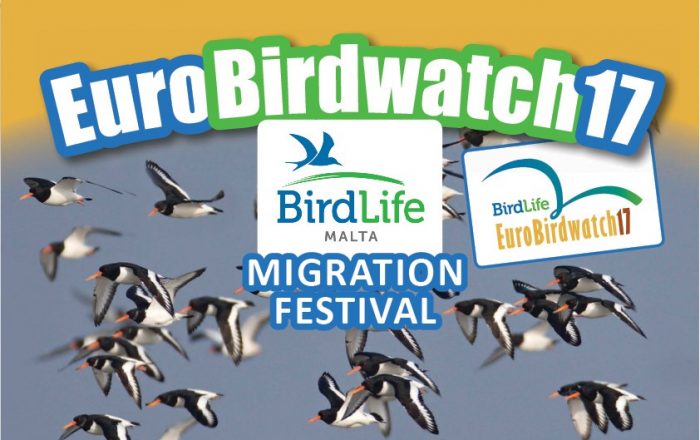 Date:               Saturday, 30 September 2017
Time:              07:30 – 09:30 at Għadira Nature Reserve
                        14:00 – 19:00 at Buskett
Location:       Għadira Nature Reserve (morning), Buskett (afternoon)
Fascinated by bird migration? September is a truly spectacular time for birdwatching in Malta. It is the time when the sky is full of migrating birds on their way in search of their wintering spot.
So join us for the Migration Festival which will this year take place on 2 days – Saturday 30th September and Sunday 1st October 2017. For those who are curious and passionate about wildlife, this will be a great opportunity to observe and get an insight into migratory birds and their life across frontiers!
The event on the first day of the weekend (Saturday 30th September) is planned for Għadira Nature Reserve in the morning and Buskett in the afternoon. See the separate event for details about Sunday 1st October.
At Għadira Nature Reserve we shall be holding a bird ringing demonstration whilst at Buskett you can join our birdwatchers to watch birds of prey migrating.
BirdLife Malta's annual birdwatching initiative is part of EuroBirdwatch17 which is organised by BirdLife partner organisations during the same weekend in several countries across Europe and Central Asia. Hundreds of local birdwatchers will identify and count passing birds during the great autumn migration when millions of birds make their epic journey southwards to wintering areas in the Mediterranean and in Africa. Malta will contribute too by reporting its numbers.
This is a free event but with booking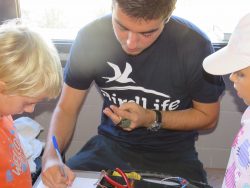 For the bird ringing session at Għadira in the morning we need to know how many people will be attending. We have split the session in two groups (07:30-08:30 and 08:30-09:30) with a maximum number of 25 persons per group. Bookings will be accepted on a first-come, first-served basis.
For the afternoon birdwatching sessions, since the event will take place in a remote area of Buskett, participants will also have to book to join a guided group walk to the area. The first group will leave at 14:00 and the second one at 16:30. The meeting point will be the main parking area at the entrance to Buskett Gardens (Tinda). Click here for the meeting place on Google Maps. Don't forget to bring your binoculars with you…if you don't have any we will be providing some on site!
The second (08:30-09:30) bird ringing session at Għadira Nature Reserve is fully booked. Click here to book for the first bird ringing session (07:30-08:30).
Click here to choose and book your birdwatching session at Buskett.
Care about the environment and meet new friends…offer/ask for a lift!
Post on the Facebook page of this event:
– Pick up point
– Number of people
– How you can be contacted?