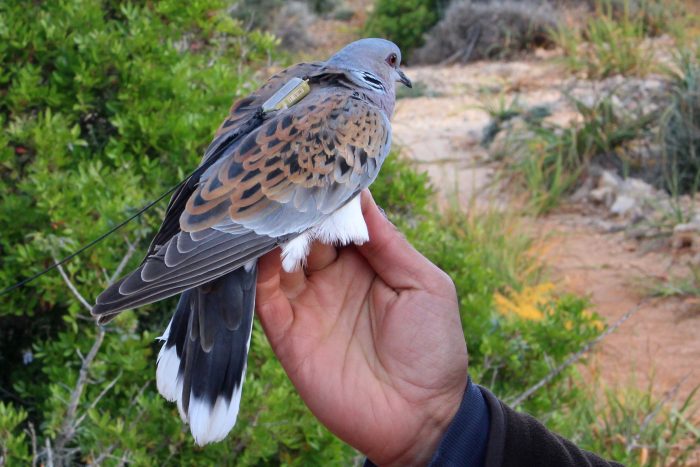 Date: Friday 18, Saturday 19, Sunday 20 August 2017

Time: 09:00 – 17:30 (till 17:00 on Sunday)

Location: Rutland Water Nature Reserve, UK

Described as the birder's "Glastonbury", the annual British Birdwatching Fair, or Birdfair, is held every August at Rutland Water in Egleton, Rutland (East Midlands). Rutland Water is a large artificial reservoir that is an important nature reserve serving as an overwintering site for wildfowl and breeding ospreys. The Birdfair is organised by the Leicestershire & Rutland Wildlife Trust and the RSPB.
BirdLife Malta at the Birdfair 2017
BirdLife Malta has been participating at the Birdfair for a number of years now. There is an evident link between the British people and the Maltese Islands and if they love nature and birds then our stand is a must to visit. Through our stand at this year's Birdfair, visitors will learn more about our study on Turtle Doves and the struggles we face to get environmental laws properly observed. Our message in 2017 will once more be one of thanks for the support we recieved through the years from the British people to limit and reduce illegal hunting in Malta, to run an annual nationwide school education programme, to study seabirds and secure marine protected areas, and to manage our nature reserves. However we now need their help again to continue with our conservation work, this time in regard to a satellite-tagging project we are performing on Turtle Doves. Turtle Doves are in a serious decline across all of Europe, and Malta to date still has legislation allowing the possibility of their hunting in spring, during their most vulnerable time when they are struggling to reach European breeding grounds.
Getting to know more about their migratory routes, how Malta links to other European countries and where they winter in Africa will give us the scientific basis on which we can guide our conservation work in Malta, while lobbying with the European Commission.
The Birdfair through the years
The British celebration of birdwatching last year raised an incredible and record breaking £350,000 and now this special funding is going to the protection of IBAs in danger in Africa. The fair's theme in 2016 was Saving Important Areas in Africa: Project Madagascar and the focus was on Tsitongambarika Forest, which was designated as an Important Bird Area (IBA) by BirdLife International in 2001.
This year the British Birdfair's theme will be Saving Paradise in the Pacific with the event raising funds for work on the French Polynesian island of Rapa Iti. Here, invasive non native rats and goats are decimating populations of native birds. The first fair was held in 1989 and each year the Birdfair chooses an international conservation issue to support. The very first edition's campaign was to stop the bird killing massacre in Malta.
Visit us in Marquee 7, Stand 12
This year too BirdLife Malta will be at its usual spot in Marquee 7, Stand 12. So join us in Rutland between Friday 18th and Sunday 20th August at the 2017 Birdfair to get to know more about us and about what we do!