Date: Friday 7 & Saturday 8 July 2017

Time: 18:30 – 21:30
Location: Ta' Ċenċ Cliffs, Gozo

Our favourite summer adventure is on again! Join our LIFE Arċipelagu Garnija sunset boat ride to see one of Malta's most spectacular natural phenomena – the Scopoli's Shearwater 'rafting' on the water before returning to their nests in Ta' Ċenċ Cliffs.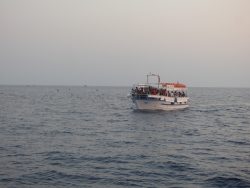 The last two remaining boat trips which will be held on Friday 7th and Saturday 8th July are now fully-booked.
Meeting: Marfa Jetty, opposite Riviera Hotel.
Meeting time is at 18:30, the boat leaves at 19.00.
This year's boat trips are being co-financed by our LIFE Arċipelagu Garnija project.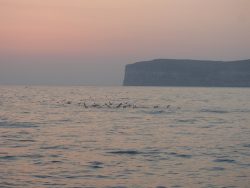 Our youth group Falko together with Kunsill Studenti Universitarji (KSU) is organising an additional Shearwater boat trip on Tuesday 11th July and spaces still remain on board the boat. Students are given priority. For more details click here.
*Children under 5 years are not allowed due to boat restrictions.
**Due to space restrictions on the boat, bookings will be accepted on a first come first served basis.
***In the unlikely event the trip cannot run due to inclement weather we will try and arrange a trip at an alternative date.