"We will never be able to build what we have not first cherished in our hearts."
This quote from Joanna Macy, a scholar of Buddhism, systems thinking and deep ecology, expresses a conviction shared by a growing network of people and organisations that we cannot save the world if we do not re-connect children with nature. Today, over half the world lives in cities. Children have little or no regular contact with nature and Malta's children are no exception. Living on a tiny, overpopulated island that only has 16% of its natural countryside left makes this all the more challenging and unsurprising that our children are suffering from the notorious 'nature deficit disorder'.
Central to BirdLife Malta's Dinja Waħda education programme is the belief that if we want children to care for nature and protect it whilst also finding solutions to our sustainability issues, we must enable them make that spiritual connection with it. How else will they care when the dazzling digital world sits right at their fingertips and shuts out all other realities?
But how can we move children towards nature when they spend half the day in a classroom and concrete-covered playgrounds, and the other half in the garden-deprived neighbourhoods we have become so good at creating for them?
This widening gap between children and nature has recently come into sharp focus the world over. A lot of research is emerging on learning outside the classroom that matches BirdLife Malta's belief that learning through nature offers direct sensory and intellectual ways of building a relationship with nature, forming values that make people care about the environment.
However, since BirdLife Malta created its first wildlife garden in 1993 at Fgura Primary School for outdoor lessons, we have become progressively worse as a nation at providing school grounds conducive to outdoor learning. This has spurred our education team to start talks with authorities on better and more holistic school grounds planning. At the same time, the team is reaching out to the growing international movement that is also transforming school grounds into places for outdoor learning.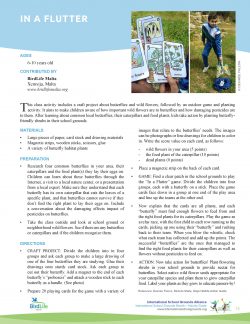 This scholastic year, BirdLife Malta has been contributing to the improvement of local experience while gaining expertise from like-minded organisations and professional bodies in the field of education and green school design. We have set up our own professional green schools design team and this month, made our first contribution as the only Mediterranean country to the International School Grounds Month Activity Guide as part of the global celebration of International School Grounds. The guide shares ideas from all over the world for children aged 3-18 years that support learning across the curriculum, promote healthy lifestyles, and encourage play and exploration during children's free time, before, during and after school. You may find the publication and BirdLife Malta's contribution on p.75 by clicking here.
BirdLife Malta will continue to work on engaging more and more children with nature and their local environment, inspiring them with the wonders of the natural world.
By Desiree Falzon, BirdLife Malta Field Teacher