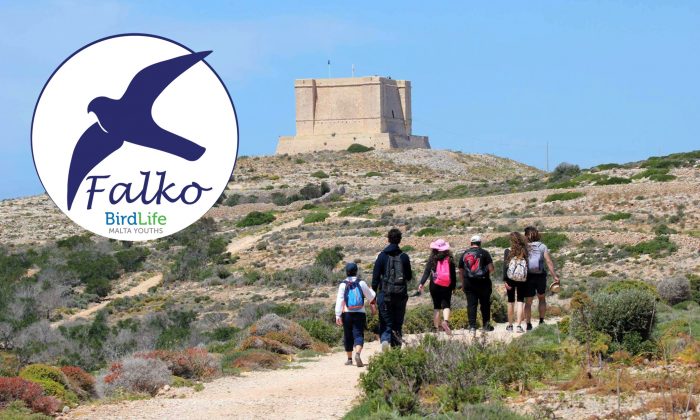 Date:            Saturday, 27 May 2017
Time:           8:00 – 12:00
Location:    Għajn Riħana
The next Falko event (for 18-30 years old)  is a visit to Għajn Riħana, where we will be guided along the valley by our guide who will be handing out a booklet to all the participants after the session.
We will be meeting at 8:00 a.m. near San Anton School near Mġarr.
Please bring plenty of water, packed lunch and appropriate footwear as the path may be very muddy at times.
Participation:
by donation of €3 (click on the Pay Now button below to donate, after filling in the name of the event in the requested field)
Booking (until 26 May):
by email [email protected] or private message Falko, BirdLife Malta with the following details:
– Full name, and contact number
– Names and number of people in your group
Additional notes:
participants should be at least 18, and not older than 30 years old as this group is focused for youths.
Care about the environment and meet new friends. We want to encourage all to offer a lift to those interested.
Please, post on the Facebook page discussion section:
– Pick-up point
– Number of people you can take in your car
– How they can contact you