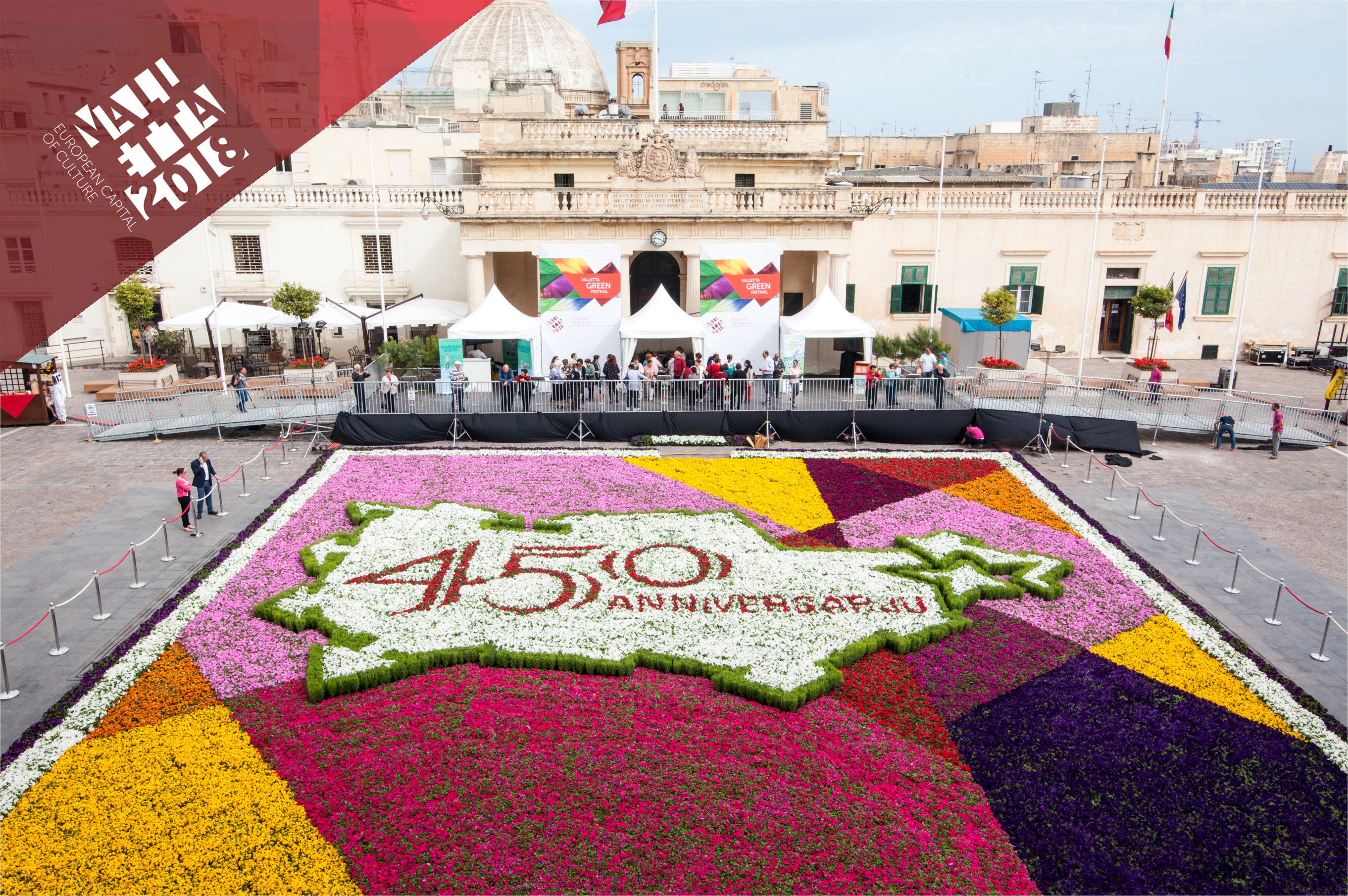 Date:         Tuesday 25 to Sunday 30 April 2017
Time:         09:00 – 20:00
Location:  St George's Square, Valletta
As part of the Valletta 2018 projects in the run-up to the European Capital of Culture celebrations next year, the Valletta Green Festival is a week-long event which transforms one of the largest open spaces in Valletta, Pjazza San Ġorġ, through the introduction of an 'infjorata' – a huge floral carpet of some 80,000 seasonal flowering plants. This year's edition will be specially prepared to add colour to the Presidency of the Council of the European Union as it also commemorates Valletta's 450th anniversary.
For the occasion, the secret gardens at the Archbishop's Palace and the cloistered monastery of St. Catherine will be open to the public.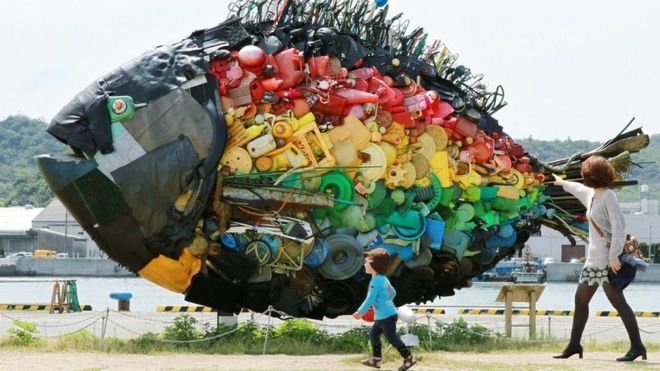 Since the pressing issues on pollution and waste force us to take action, and with the recent claim that there will be more plastic than fish in the sea by 2050, this year, the Valletta Green Festival  will also explore the theme of environmental awareness & sustainability from multiple angles in order to ensure wellness and resources for us and the coming generations. This will be done through a varied programme of events throughout the festival with educational workshops, information sessions, and music and entertainment events taking place around Pjazza San Ġorġ and other venues within the capital.
BirdLife Malta together with Sharklab, Friends of the Earth, PDSA and Fish4tomorrow will be in St. George's Square with informative materials about the impact of waste littering, with educational games and activities for children.
Moreover, in collaboration with Żibel – a young, spontaneous group of environmental guardians – there will be a coastal and marine clean-up day on the 30th of April at L-Aħrax tal-Mellieħa!
The festival is a Valletta 2018 collaboration between the Ministry for Sustainable Development, the Environment and Climate Change; the Environmental Landscaping Consortium; the Parks Department as part of the Tree 4 U (34U) campaign; and WasteServ Malta Ltd.
More info about this year's Valletta Green Festival can be found here: http://valletta2018.org/events/valletta-green-festival-2017/