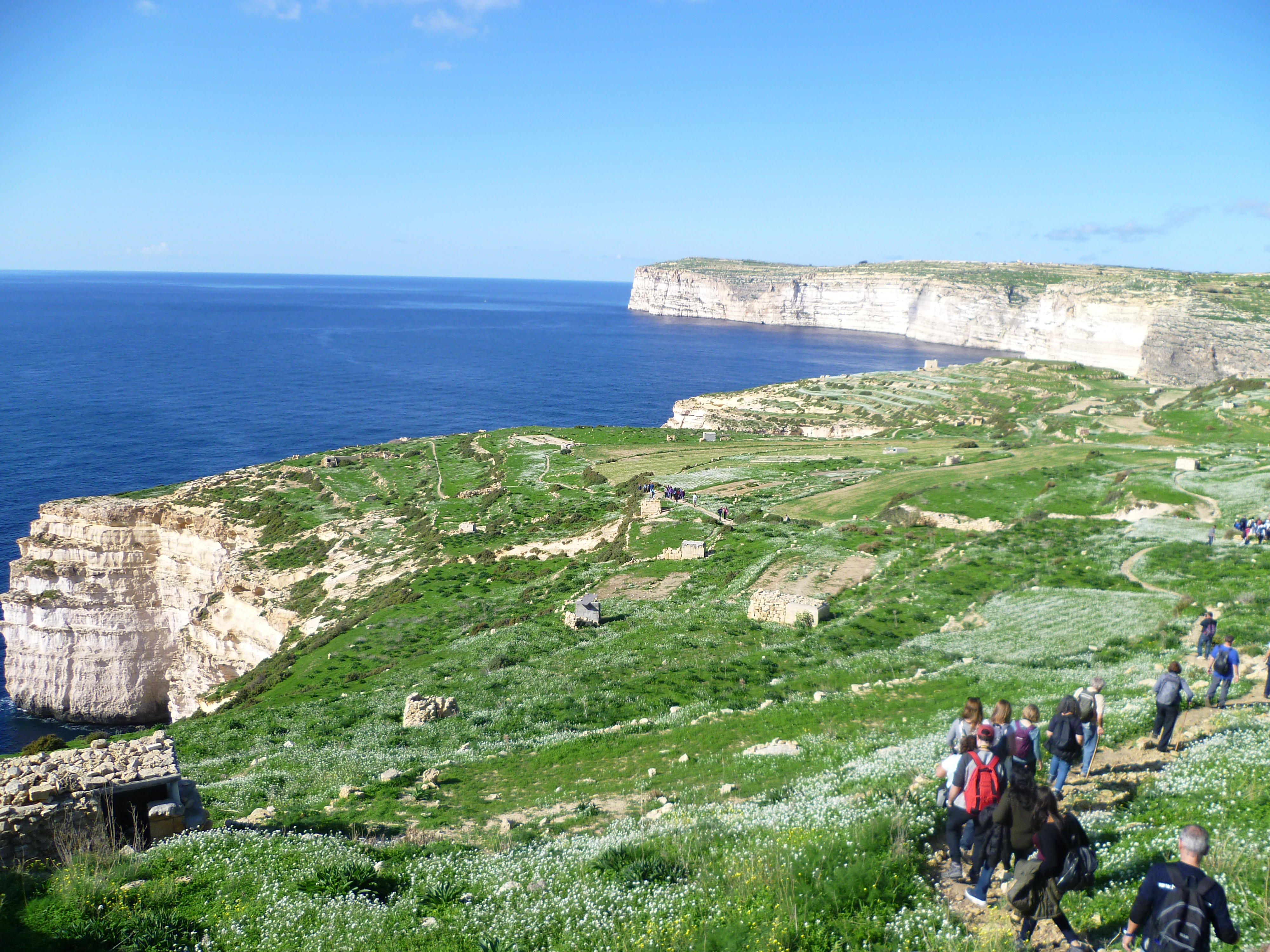 Date:                    Sunday, 7 May 2017
Time:                   08:30 – 17:30
Meeting point:   Ċirkewwa Ferry Terminal (at 08:30 sharp)
Join us for a wonderful day on the beautiful island of Gozo, an amazing itinerary combining nature, cultural, and culinary experiences.
Morning walk: Mġarr Port – Ras Il-Ħobż – Mġarr Ix-Xini – Wied Ħanżira – Xewkija village.
Afternoon  walk: Ġgantija Temples – guided tour of these famous temples by Heritage Malta.
Transport will be provided from Xewkija – Nadur – Xewkija – Mġarr.
Optional three-course lunch at Il-Fliegu Restaurant, Nadur. Please see the menu below (a vegetarian option is also available).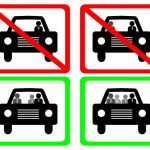 Ride-sharing…!
Care about the environment and meet new friends.
We want to encourage all the participants to offer a lift to those interested.
Please, post on the Facebook page discussion section:
– Number of people you can take in your car
– Starting point
– How they can contact you.
Participation fee: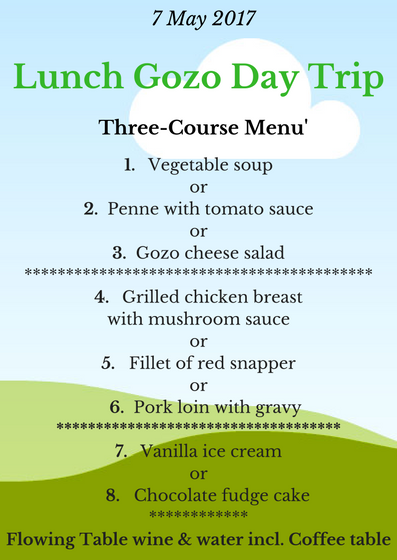 –  for the Trip only
Members €7
Non-Members €10
–  for Trip + Three-Course Lunch at Il-Fliegu Restaurant
Members €20 per person
Non-Members €25 per person
Participants must pay their own ferry ticket.
Bookings (until 28th April 2017) by email to [email protected] confirming payment and the following information:
– Name and mobile contact number
– Membership number (if you have one)
– Type of participation: trip only OR trip + lunch and stating lunch preferences (3 numbers from the menu below).
Payment MUST be effected as follows:
by cheque payable to Birdlife Malta – Adult Activities Group, sent to Ms. B. Chircop, 46, Mrabat Street, Sliema SLM 1381, or
directly to Bank of Valletta – Account IBAN No: MT79VALL22013000000040021686722
* Bookings are limited and will be taken on a first come first served basis with priority given to members.