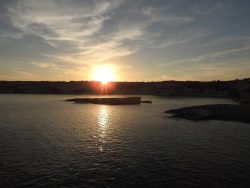 Date:         Sunday, 26 February 2017
Time:         13:00 – 16:00
Location:  Delimara Road, Marsaxlokk, Malta
Falko – BirdLife's group for students and young people – invites you to join us for an afternoon walk in the southern countryside of Malta. You will enjoy breathtaking views, flora and fauna identification, birdwatching and also have the opportunity to practice some nature photography. So why don't you tell your friends, get your camera and binoculars and join us?
Meeting point: next to the church of Our Lady of Tas-Silġ at 13:00hrs sharp (en route to walking towards St. Thomas' Bay and back to Tas-Silġ).
Booking by sending an email to: [email protected] or visit the event on our Facebook page and send us a private message with the following details:
– Full name, and contact number
– Names and number of people in your group
Due to possible muddy areas, it is recommended that you come wearing suitable footwear for the event. Please note that participants should be at least 18, and not older than 30 years old.
Bookings deadline: 25 February 2017.