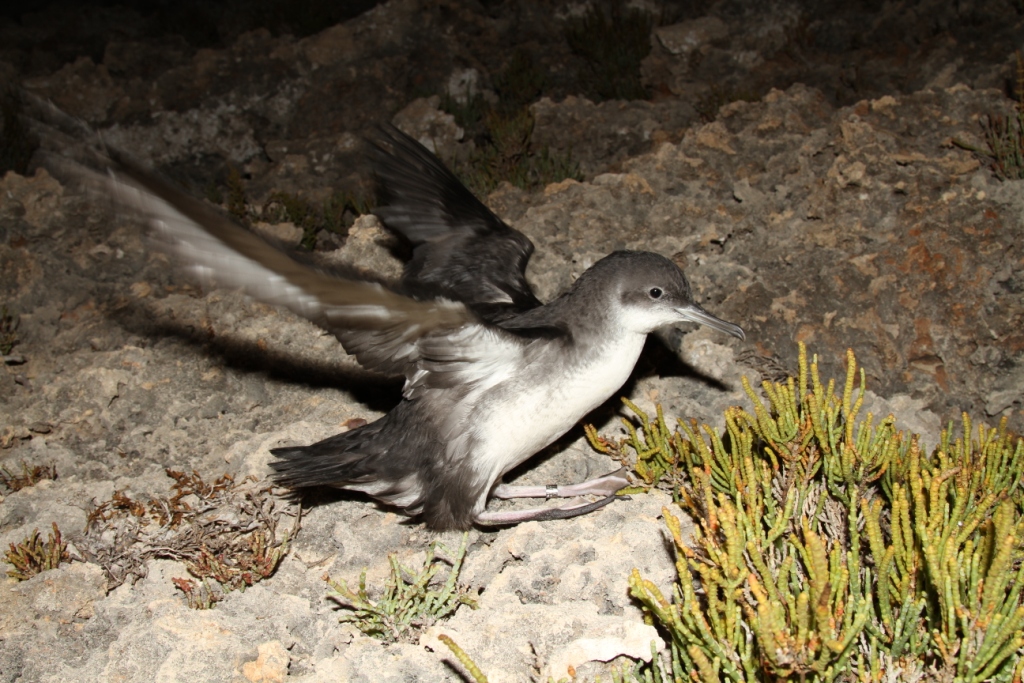 Date:           Friday 16 December 2016
Time:          15:00 – 19:00
Location:   To be confirmed
The LIFE Arcipelagu Garnija project will be focused in the next months in locating and monitoring Yelkouan Shearwater colonies all around the Maltese Islands. We would like all people who are interested in our project to have the opportunity to join us in the field and discover the amazing lives of this seabird.
Yelkouan Shearwaters are very noisy at night when they come back to their nests on the cliffs after spending the day at sea. During the nights after a full moon, Yelkouan Shearwaters are active for a short period of time after sunset when it gets completely dark and before the moon rise.
To identify colony locations and assess populations we will do call counts along the top of the cliffs, GPS marking the points where birds call and counting the amount of calls.
On the 16th of December there will be a training session in the afternoon followed by a field visit to a Yelkouan colony.
Please contact martin.austad@birdlifemalta.org if you are interested in this activity with the following information:
– Name and contact number
– Membership number if you are a BirdLife Malta member
– Number of people in your group
*Please note that the places are limited
**The place for the training session and the colony visited will depend on the number of people interested. You will be informed in advance.