During July a group from Hungarian YMCA returned to Malta to join members of the Dingli Scout Group to complete the second campaign of the Action for Nature project, which aims to bring young people together for the protection of nature.
Over the course of one week, the group, aged between 14-20 years old, worked together to create seating areas with benches at BirdLife Malta's Simar Nature Reserve, as well as an exciting new 'explore area' with homes for wildlife for students and families to enjoy while learning more about local nature.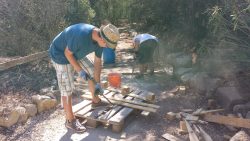 Besides working to improve the nature reserve, the group also took part in a variety of development workshops to empower them with skills in team work, public speaking and leadership. In their free time, they also attended a shearwater boat trip and enjoyed Malta's beaches.
To celebrate the group's hard work, an open day event was held at Simar Nature Reserve on Sunday 24th July during which 50 members of the public could enjoy a tour of the reserve led by the team to explore all of the new improvements.
During this event, the younger Dingli Scouts could also explore the whole reserve and hear all about the work the team had completed.
Speaking of the project, Karl Zammit, one of the participants from Dingli Scout Group said: "This was a great experience. It was a very sociable camp, not like any other that I've been on before. We developed into a great team with one ultimate goal. All of the hard work that we did at the nature reserve was worth it and feels worthwhile. The leaders helping at the campsite made it very special. Everything was interesting and fun. I hope similar opportunities will come in the future."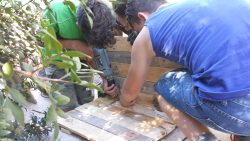 Hannah Chisholm, Education Manager at BirdLife Malta and one of the project leaders said: "Both groups demonstrated fabulous team work. I was very impressed with the all of the hard work at Simar. The actions completed by the group will benefit the nature reserve and people visiting in the future."
The Action for Nature project, which will run for 20 months, provides opportunities for active involvement, youth exchange and social engagement for young people aged 13-22. The ultimate aim of the project is to empower and motivate the participants to continue to be involved in environmental protection and to provide the necessary skills to do so.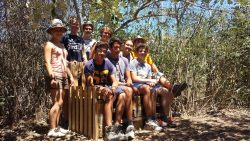 The project will also host two more international exchanges in 2017 for young people from Malta, Hungary and Norway.
Read the Maltese version of the press release here.