Minister for Education and Employment, Evarist Bartolo, joined a school visit to Għadira Nature Reserve this morning to show his support for BirdLife Malta's learning through nature programme.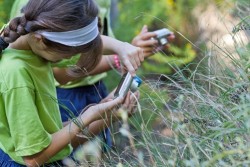 The Minister joined students from Mellieħa Primary School as they explored Għadira nature reserve; discovering wildlife, taking part in sensory activities and creating art from materials found in nature. The children then delivered presentations about their visit, telling the Minister what they had enjoyed about spending the day on the nature reserve.
Evarist Bartolo, Minister for Education and Employment, said "It is vitally important for our young people to have these opportunities to explore and discover nature, to understand the natural world around them."
BirdLife Malta also presented a new activity booklet which will be given to every child who visits one of their nature reserves on a school visit. The booklet, which includes activities for children to complete at home with their family, has been developed with funding from the European Commission Representation in Malta.
Presenting the booklets to the pupils from Mellieħa Primary, Ms Diane Spiteri, Head of the EC Representation in Malta, said "We are delighted to support BirdLife Malta and their outdoor learning programme. We hope that our involvement allows many more children and their families to be inspired about our natural world."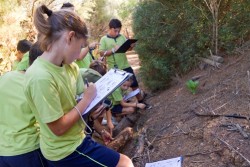 BirdLife Malta field teacher Jason Aloisio said, "We welcome  pupils to our nature reserves every year, teaching them to explore and discover nature by taking part in exciting, hands-on activities. Now, with this new activity booklet, that learning doesn't stop when they leave our reserve. They can continue to enjoy activities at home with their whole family."
BirdLife Malta school visits are delivered in collaboration with the Directorate for Quality and Standards in Education (DQSE) and are available for both primary and secondary school students. Curriculum linked visits for schools are part of the Erasmus+ funded project Lifelong Learning through Nature